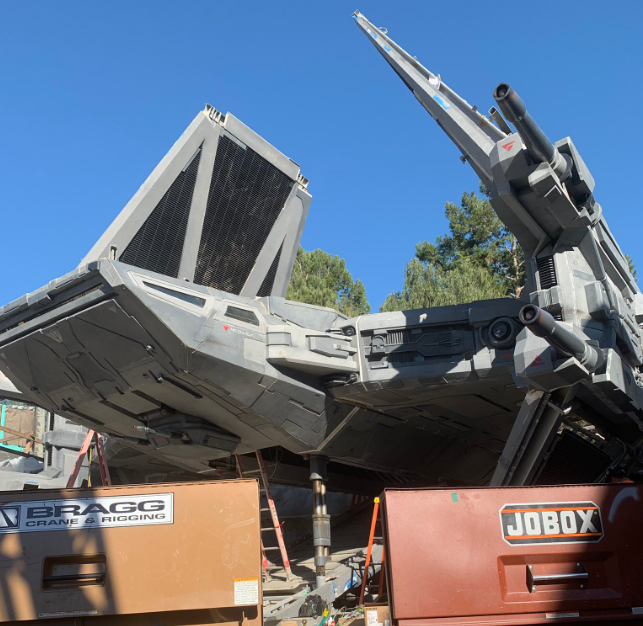 Exclusive First Look at new TIE Fighter from Galaxy's Edge Revealed!
Starwarsnewsnet.com has reported today of an exclusive first look at a brand new First Order Tie Fighter from the Star Wars Galaxy's Edge themed park that will open in California's Disneyland Resort in the summer of 2019, and in Florida's Walt Disney World Resort in the fall of 2019!
The image that you will see of these cool new Tie Fighter will be a mix of Kylo Ren's Shuttle, an Imperial Tie Fighter, and just a hint of Darth Vader's Advanced Tie Fighter x1. The name of this new Tie is called the TIE Echelon.
Here below is the image of this new Tie Fighter: