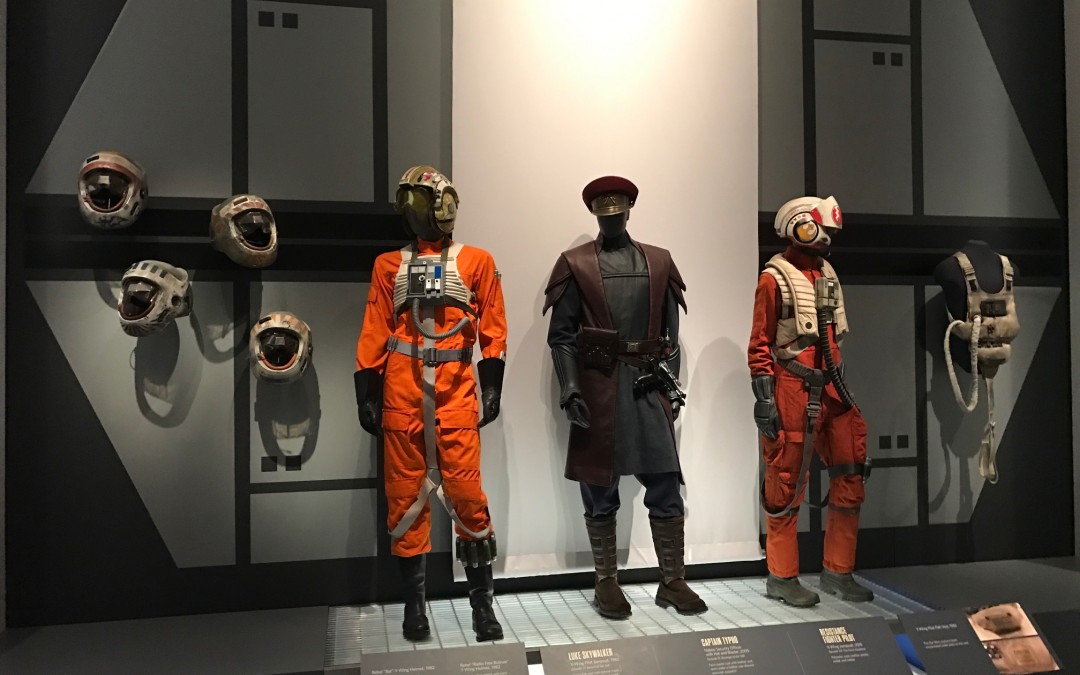 Star Wars Costume Spotlight: Other Costumes with Helmets from the Rebellion
For today's Star Wars costume spotlight, we'll take a look at a variety of costumes from Revenge of the Sith, A New Hope, Return of the Jedi, and The Force Awakens.
These costumes include pilots' gear, and the costume of the minor character Captain Typho.
Now lets first look at the costume of Typho before moving on to the helmets and gear.
Here's the full costume of Captain Typho from Revenge of the Sith:
In this close up of Captain Typho's communicator, you can see that the paint on the antenna and bottom part is chipped off:
Here's the full costume of Luke Skywalker's X-Wing Pilot outfit from A New Hope: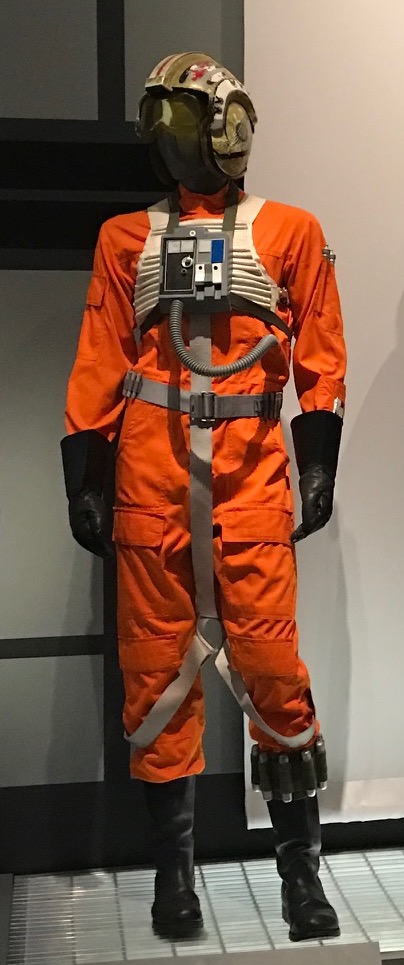 In this close up you can see the paint on the top and sides of the helmet is starting to come off:
Here's the full costume of Jessika Pava the resistance pilot from The Force Awakens:

In this close up you can see that helmet is dirty and a bit of paint for the circle has come off. The paint for the Resistance (Rebellion) symbol and alien language on the white vest is starting to rub off. The oxygen box on the chest is also dirty too: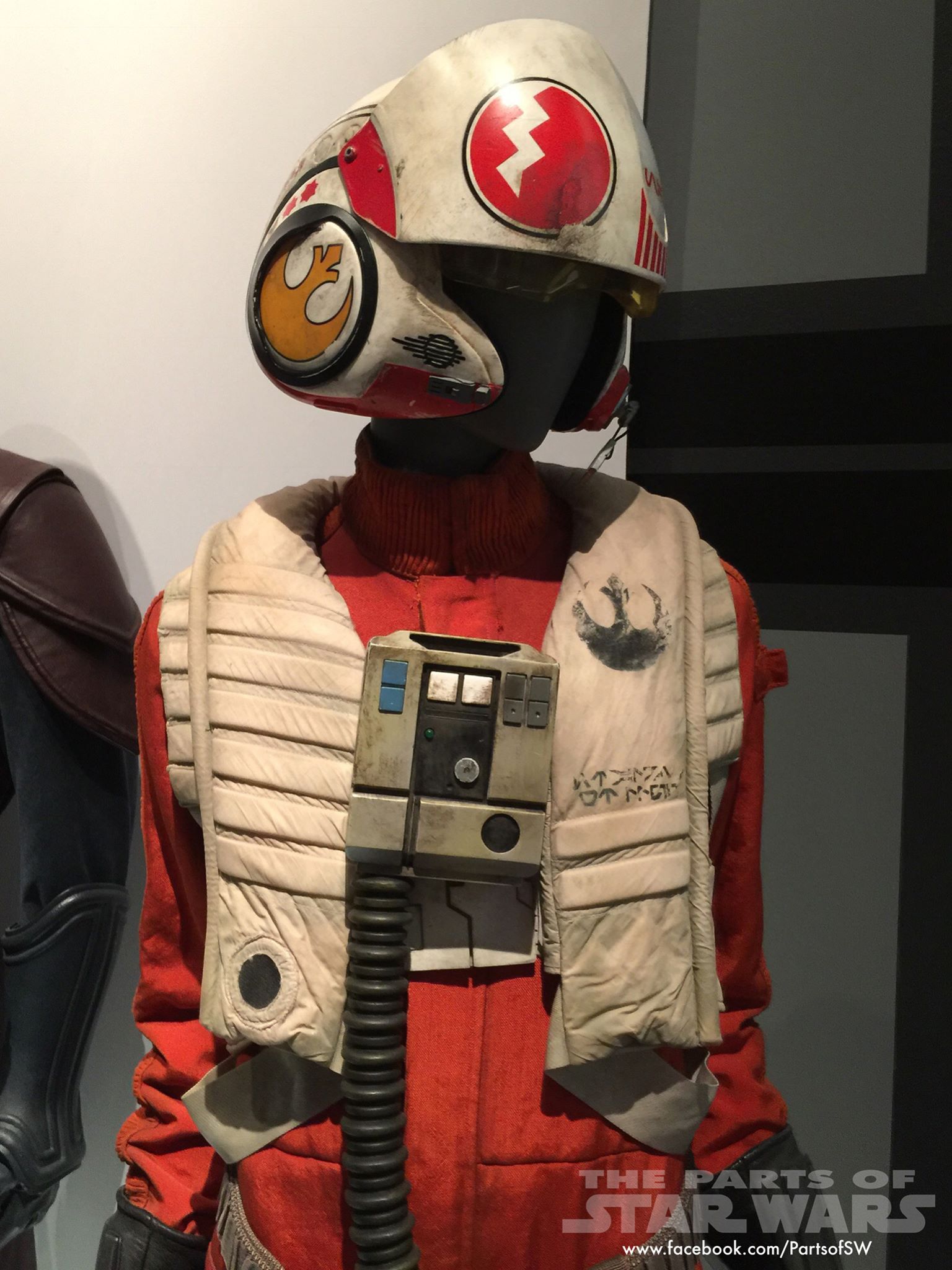 Now here's the helmets and gear:
Here's the Y-Wing Fighter pilot helmets. As you can see these helmets are dirty and some of the paint is coming off: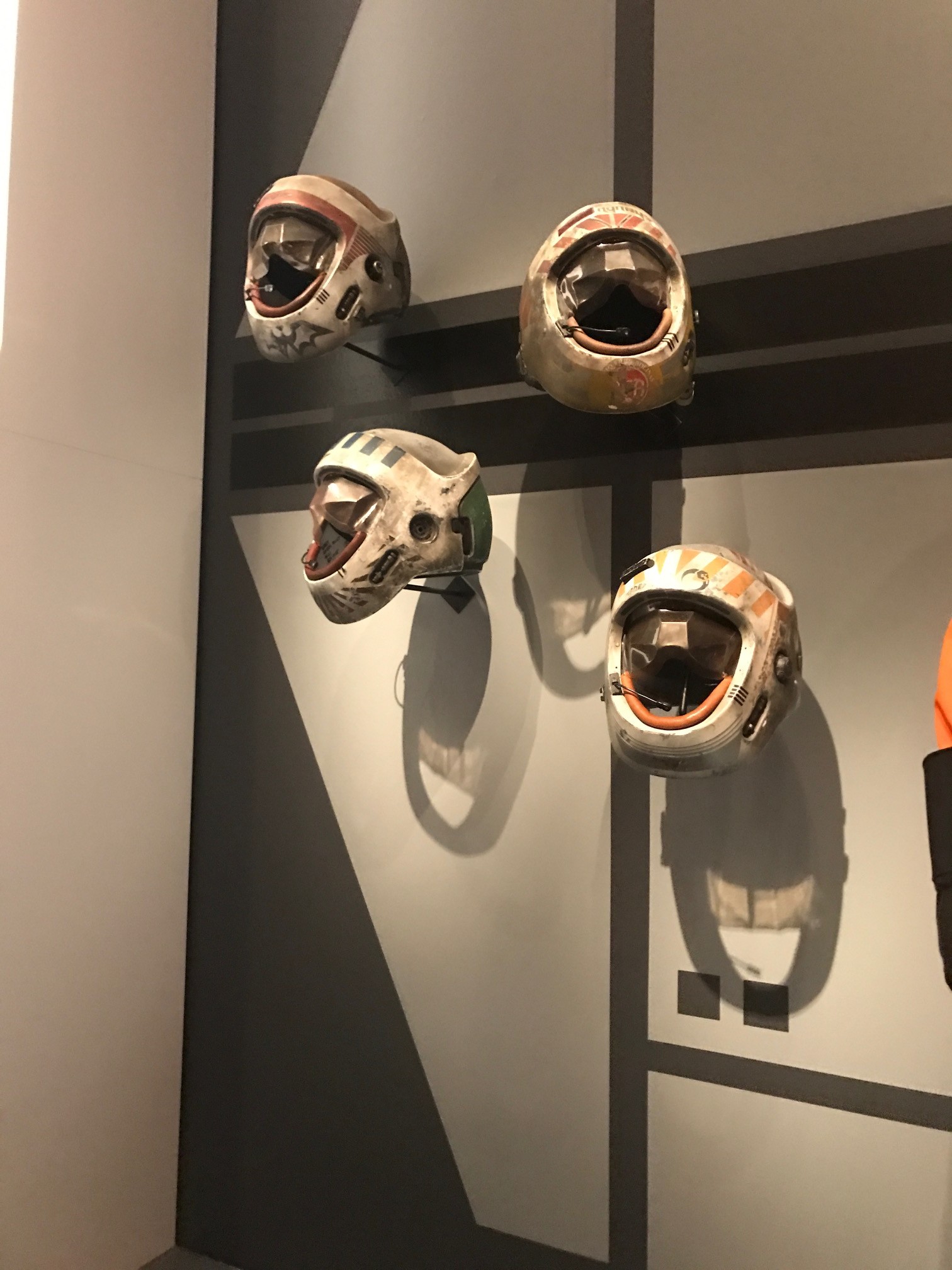 Here's a vest of an Y-Wing pilot flak vest. The vest is very dirty like it hasn't been used in a long time: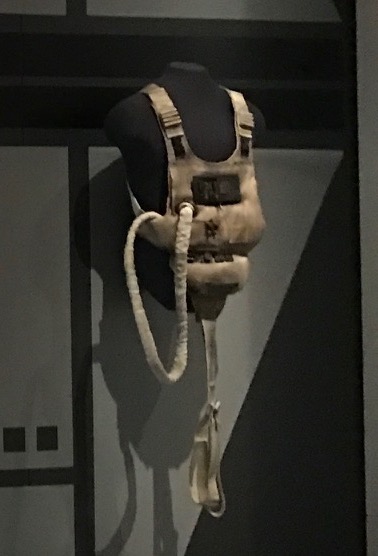 Here's the X-Wing pilot gear called Greeblies: