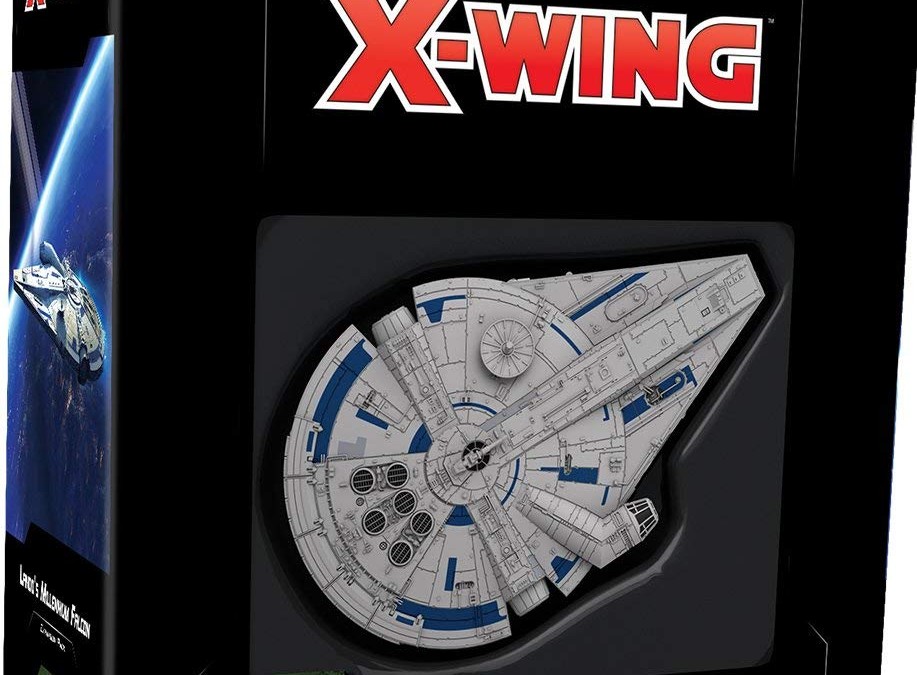 New Solo Movie X-Wing Game Millennium Falcon Expansion Pack now available!
Walmart has debuted a brand new Solo: A Star Wars Story themed item: an X-Wing game Millennium Falcon expansion pack! This pack costs $37.57 and shipping is free.
As of this writing there's only one of these X-Wing game expansion packs left in stock so order soon.
According to the details:
A Scum and Villainy starship expansion for X-Wing second edition

Features a highly detailed pre-painted customized yet-1300 light freighter miniature with detachable escape craft

Outfit your ship with cards featuring both classic characters and those introduced in solo: a Star Wars story

Detachable escape craft adds new strategic options

Eight Scum pilots and fourteen upgrades provide new customization options for your X-Wing second edition squadrons

The Millenium Falcon has been an iconic part of the Star Wars galaxy from the very beginning.

But, before infamous smuggler and Rebel hero Han Solo took possession of the ship, it belonged to the smooth-talking gambler Lando Calrissian.

You can explore the backstory of the fastest hunk of junk in the galaxy with the Landos Millenium Falcon Expansion Pack for X-Wing Second Edition!

This expansion includes eight new Scum pilots and fourteen upgrades featuring classic characters like Chewbacca alongside characters introduced in Solo: A Star Wars Story like Qira, giving you plenty of options for putting a new spin on this classic ship.

Discover the history of one of Star Wars most memorable ships with Landos Millenium Falcon Expansion Pack.

Ages 13 years and up

Inspired by Solo: A Star Wars Story
Here below is a photo of this cool expansion pack: