Star Wars Costume Spotlight: Luke Skywalker and Darth Vader
My final Star Wars costume spotlight is Luke Skywalker and Darth Vader (AKA Anakin Skywalker).
Even though Vader did appear in Revenge of the Sith, I grouped him with Luke because they did appear together in A New Hope, The Empire Strikes Back, and Return of the Jedi.
Before we go on to the costumes here are some composite sketches of Vader:
This is a process plate sketch: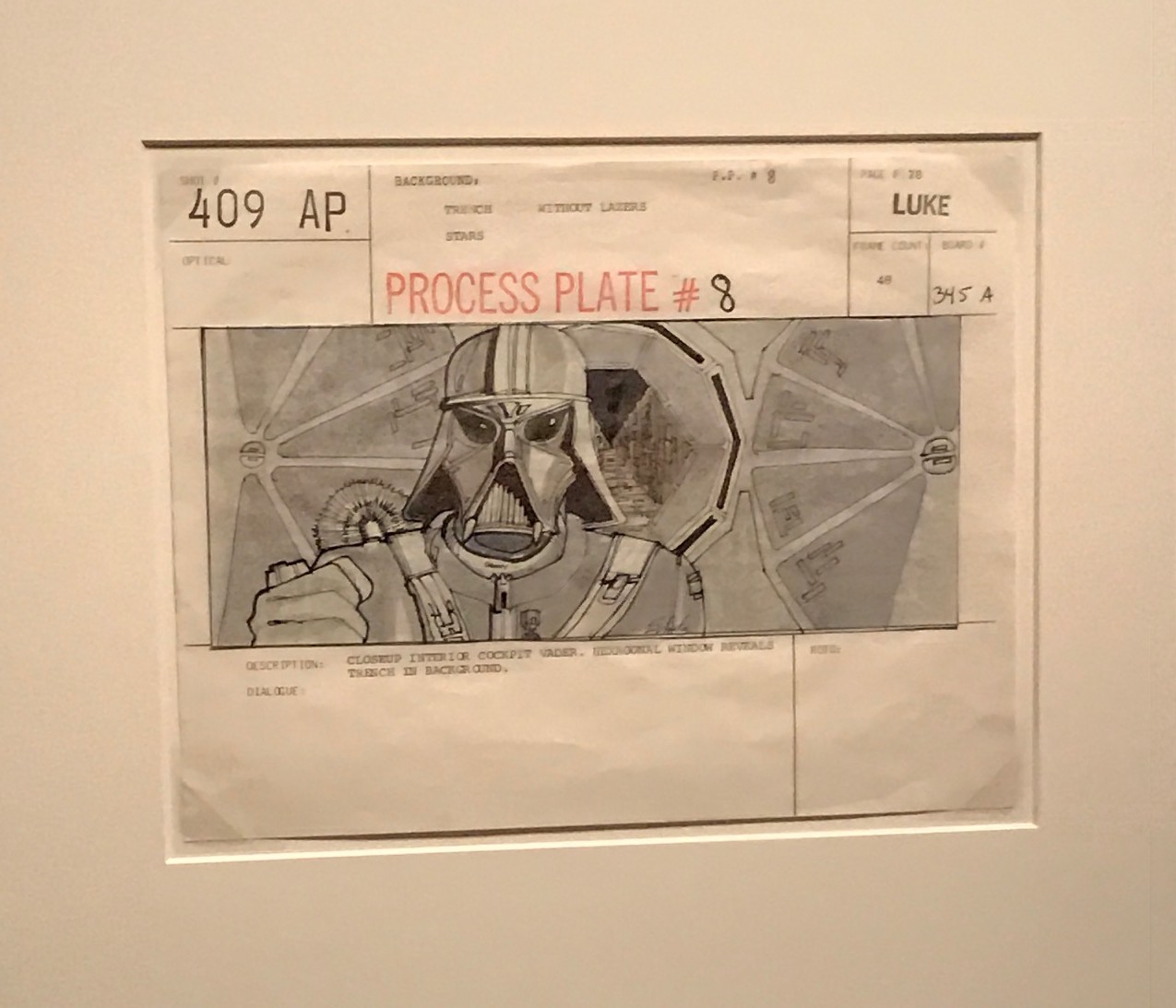 This sketch shows some prototype drawings of Vader: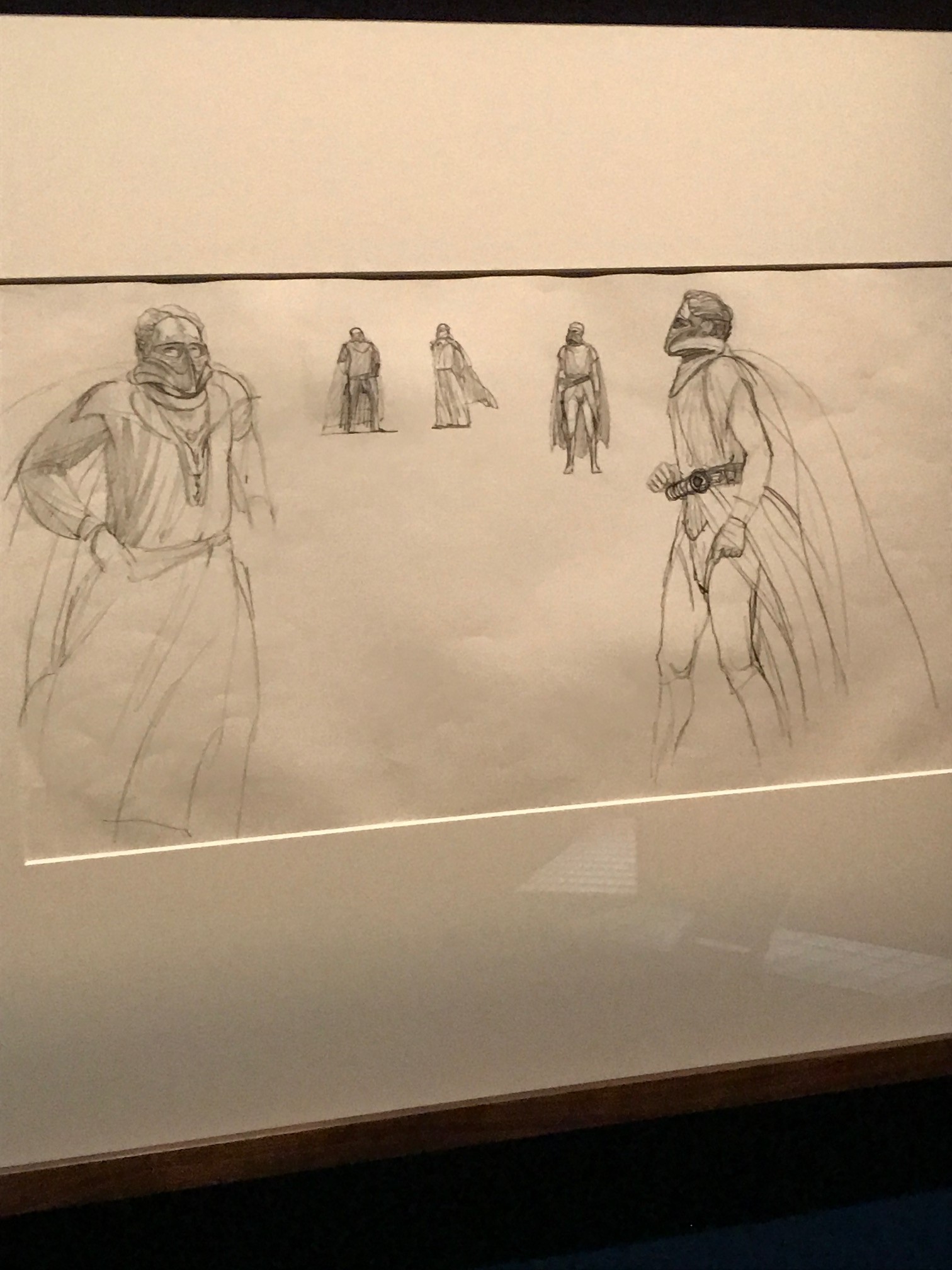 This is a prototype sketch with many elements that were in the final design: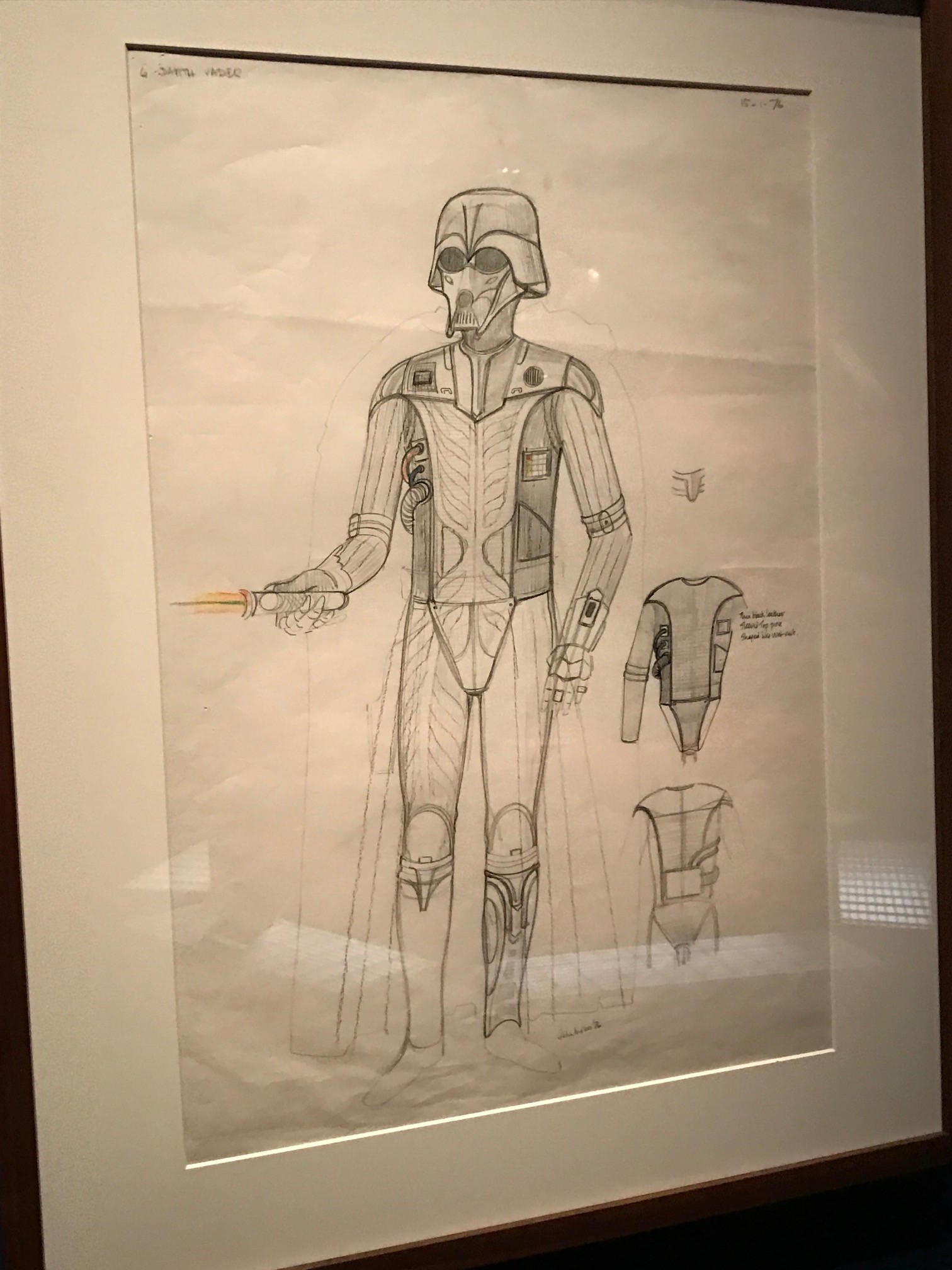 This is a sketch of the Vader and Luke's Lightsaber Duel on The Cloud City: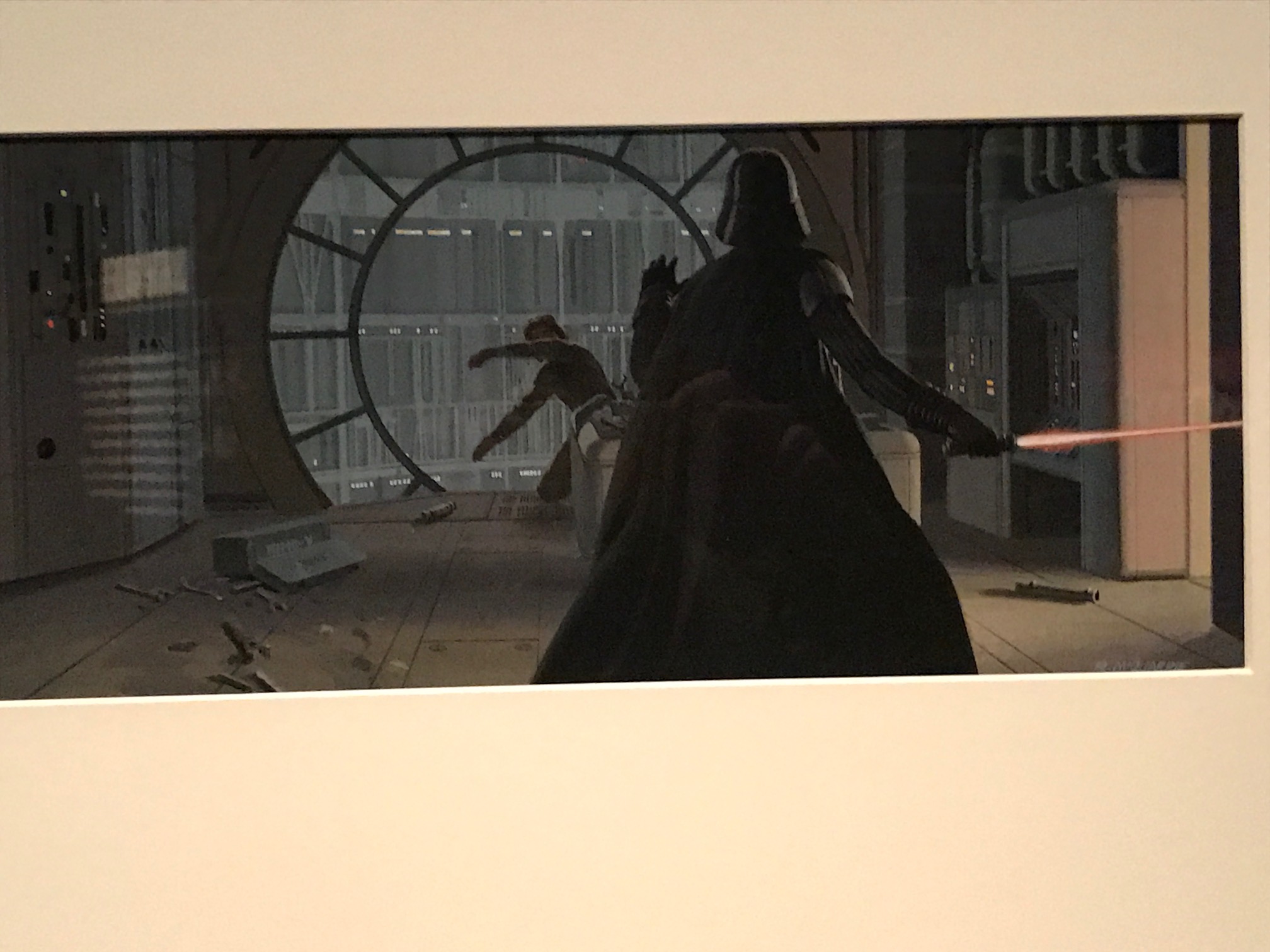 Here's a sketch of the inside of Vader's helmet: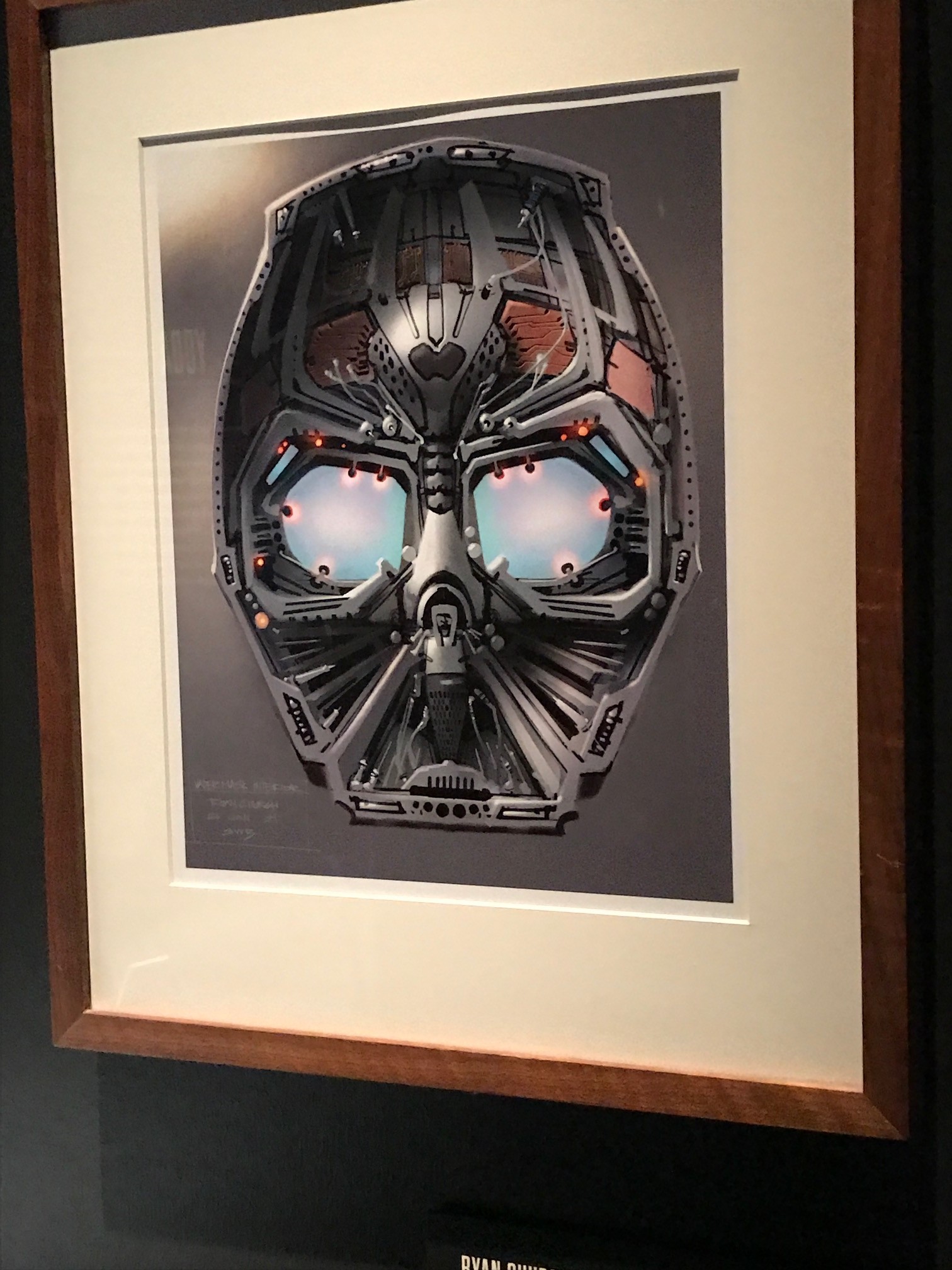 In this close up of the helmet you can see some of the paint of the four head is coming off: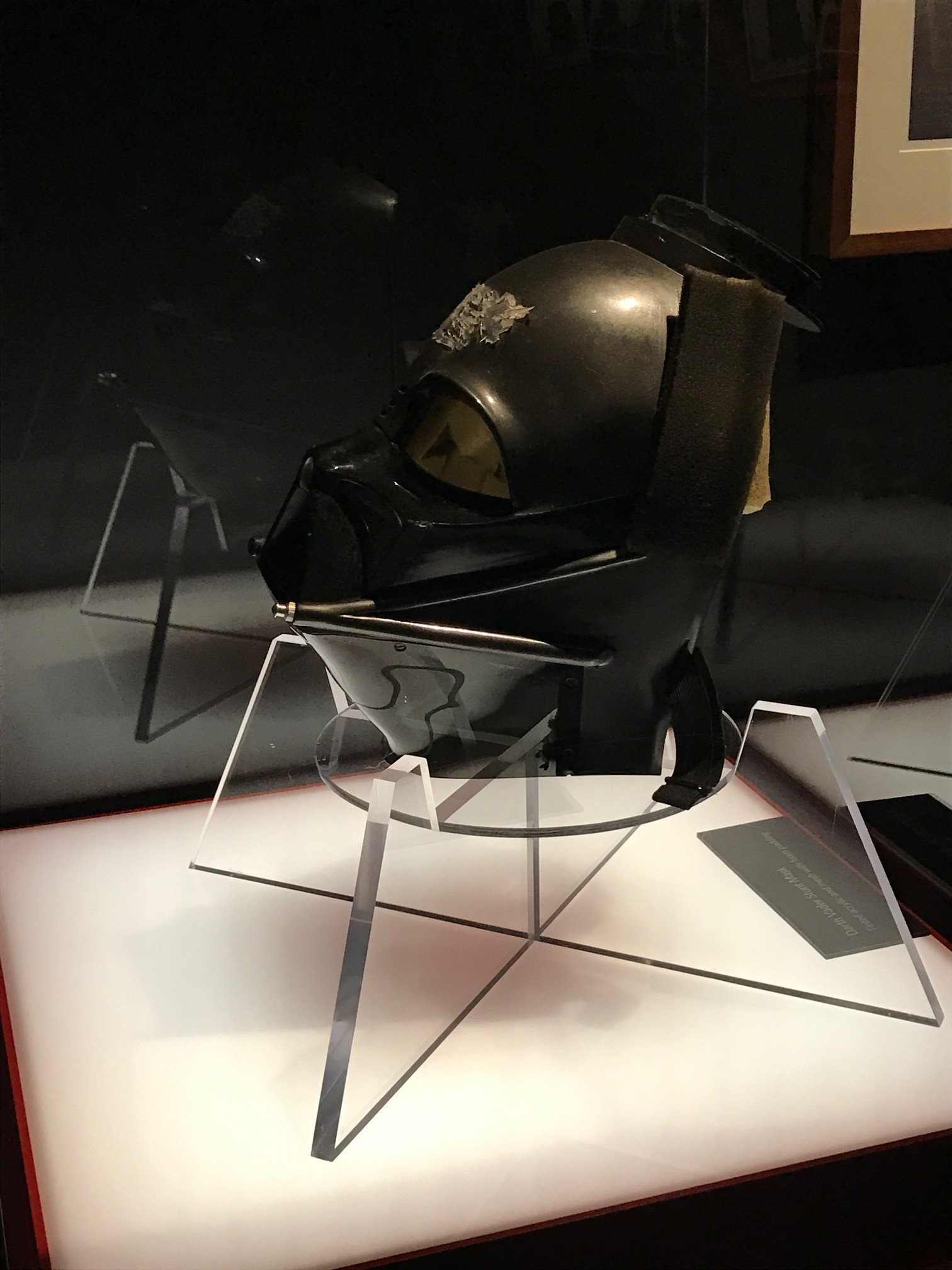 In this close up of the inside of the helmet you see how they where trying to make the helmet as comfortable as they could for the actors: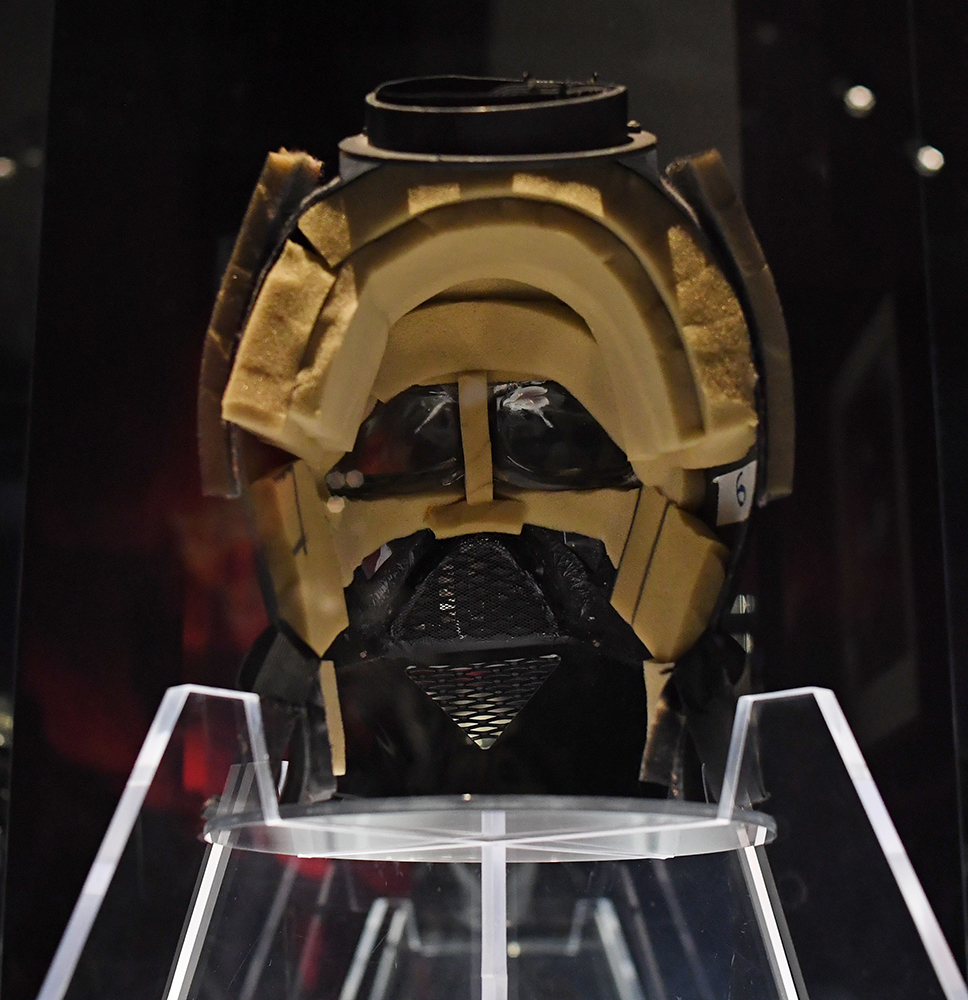 Here are some pictures of instructions of how the dressers of Christen Hayden dressed as Vader: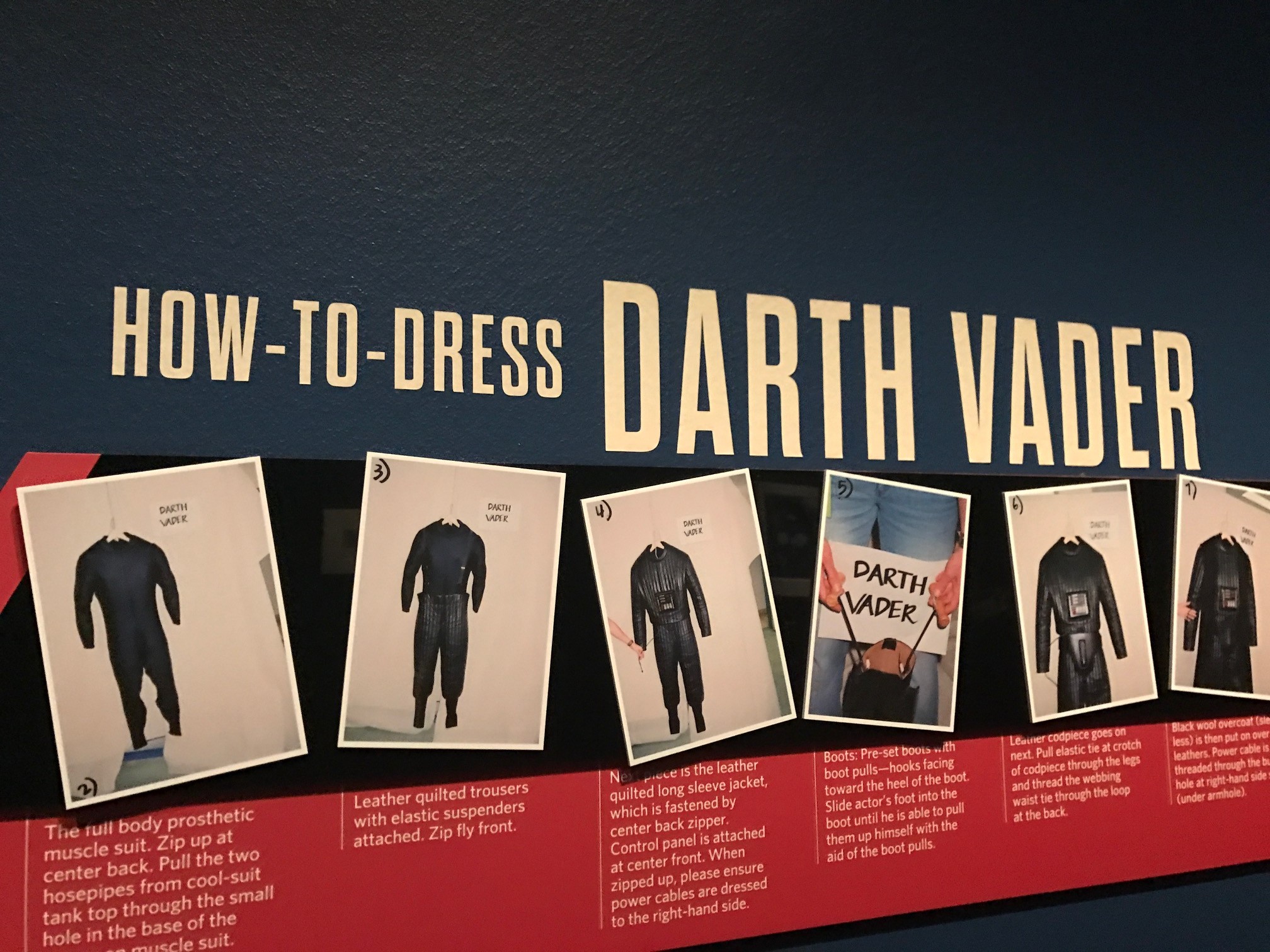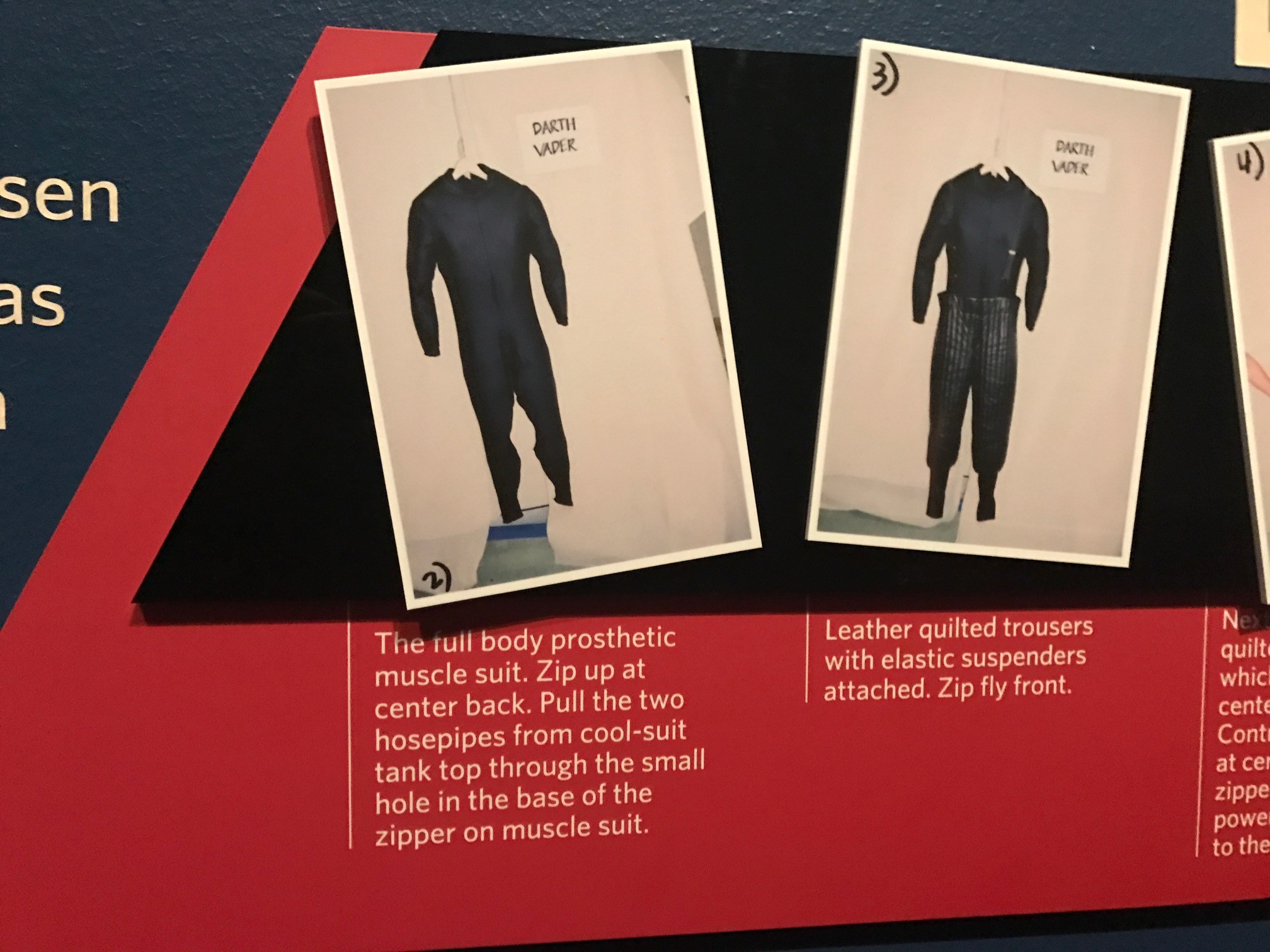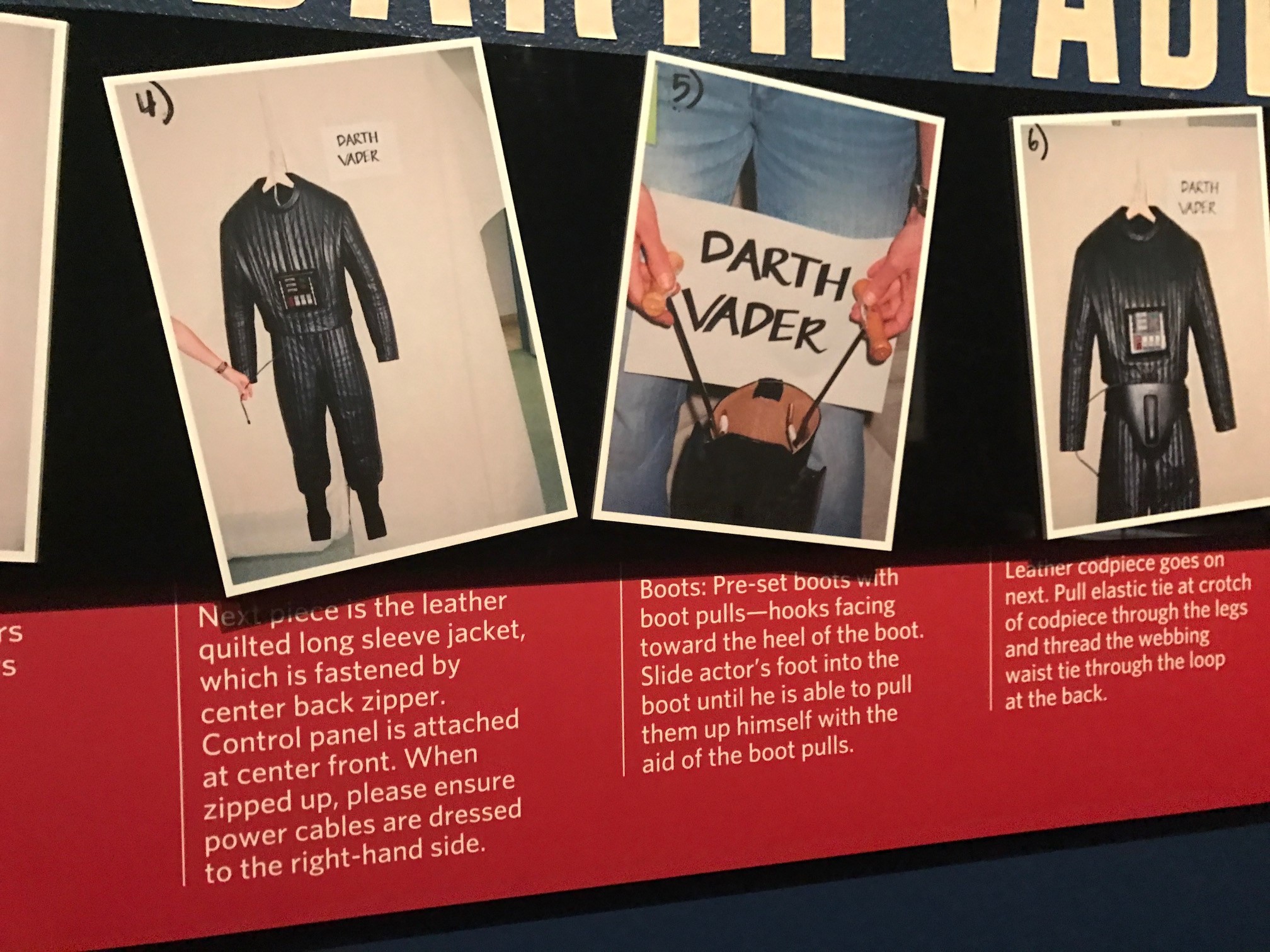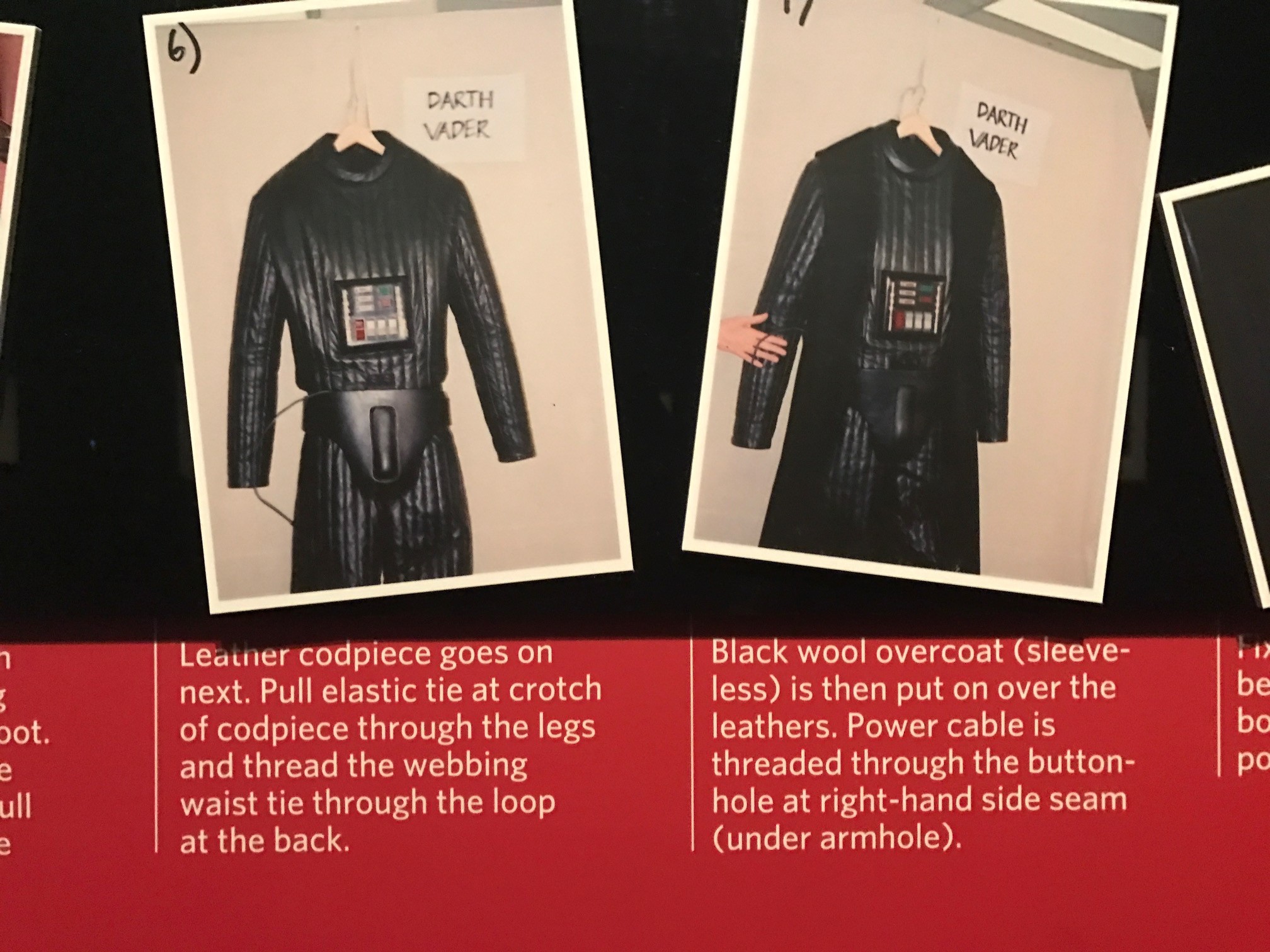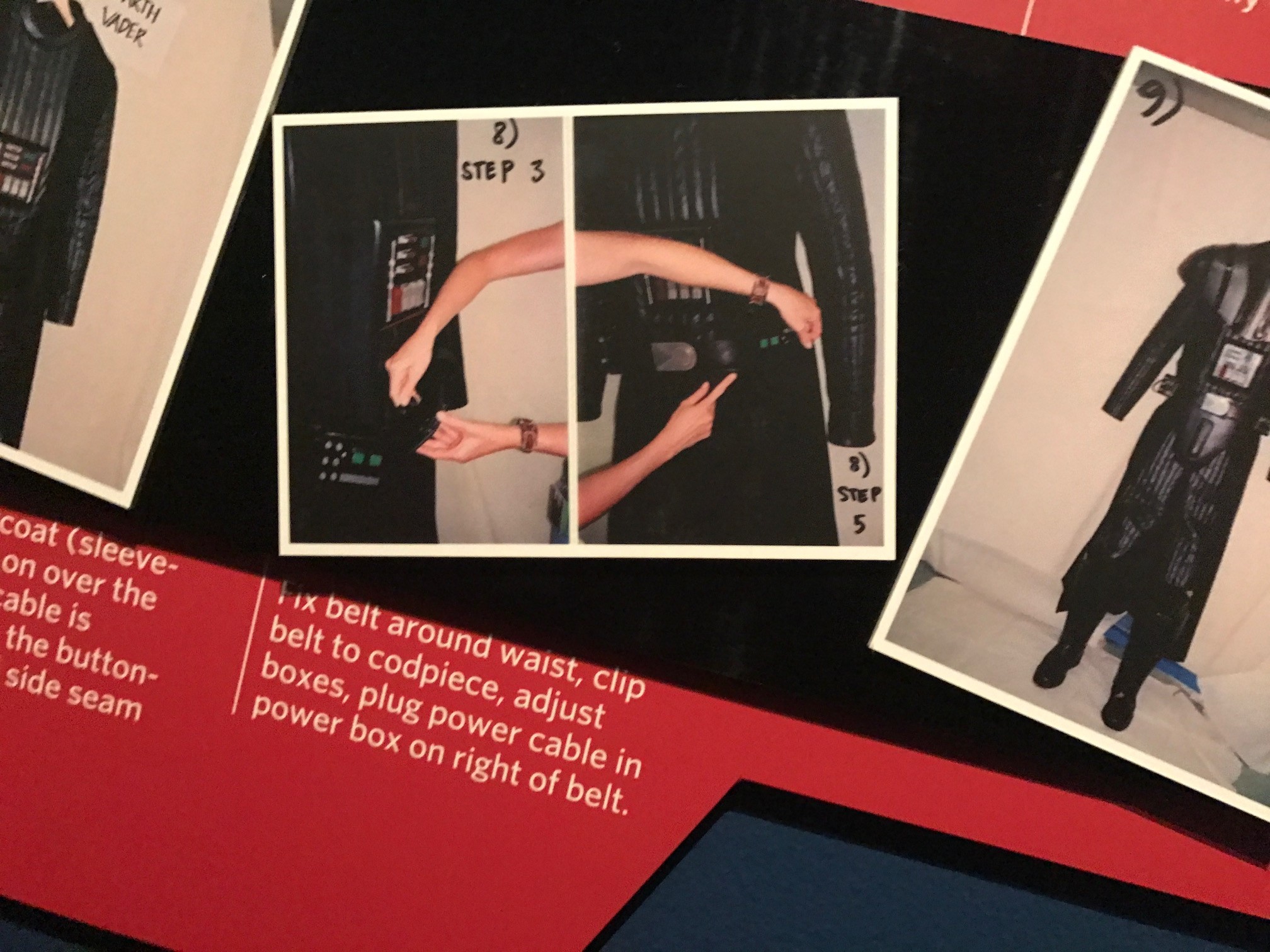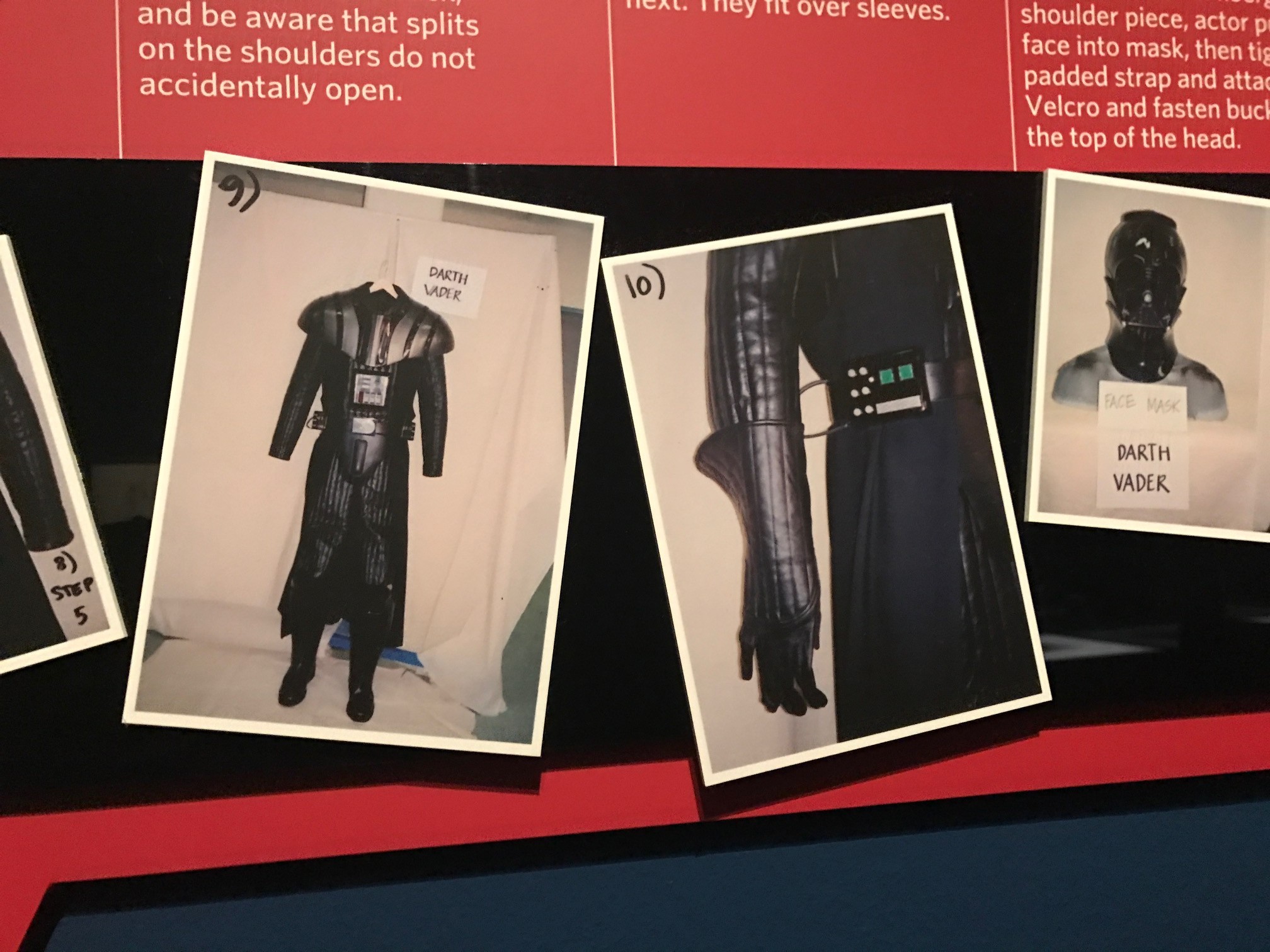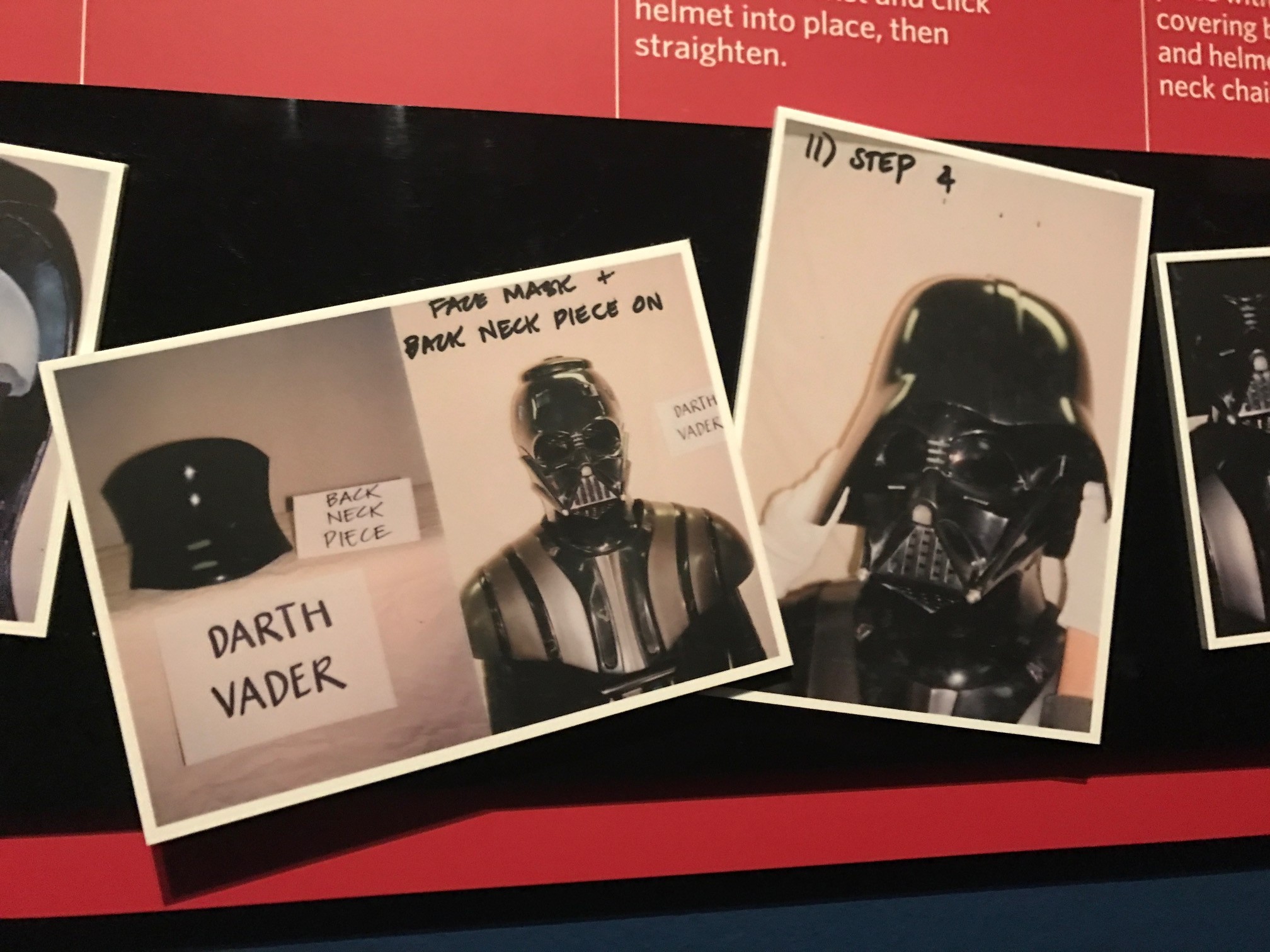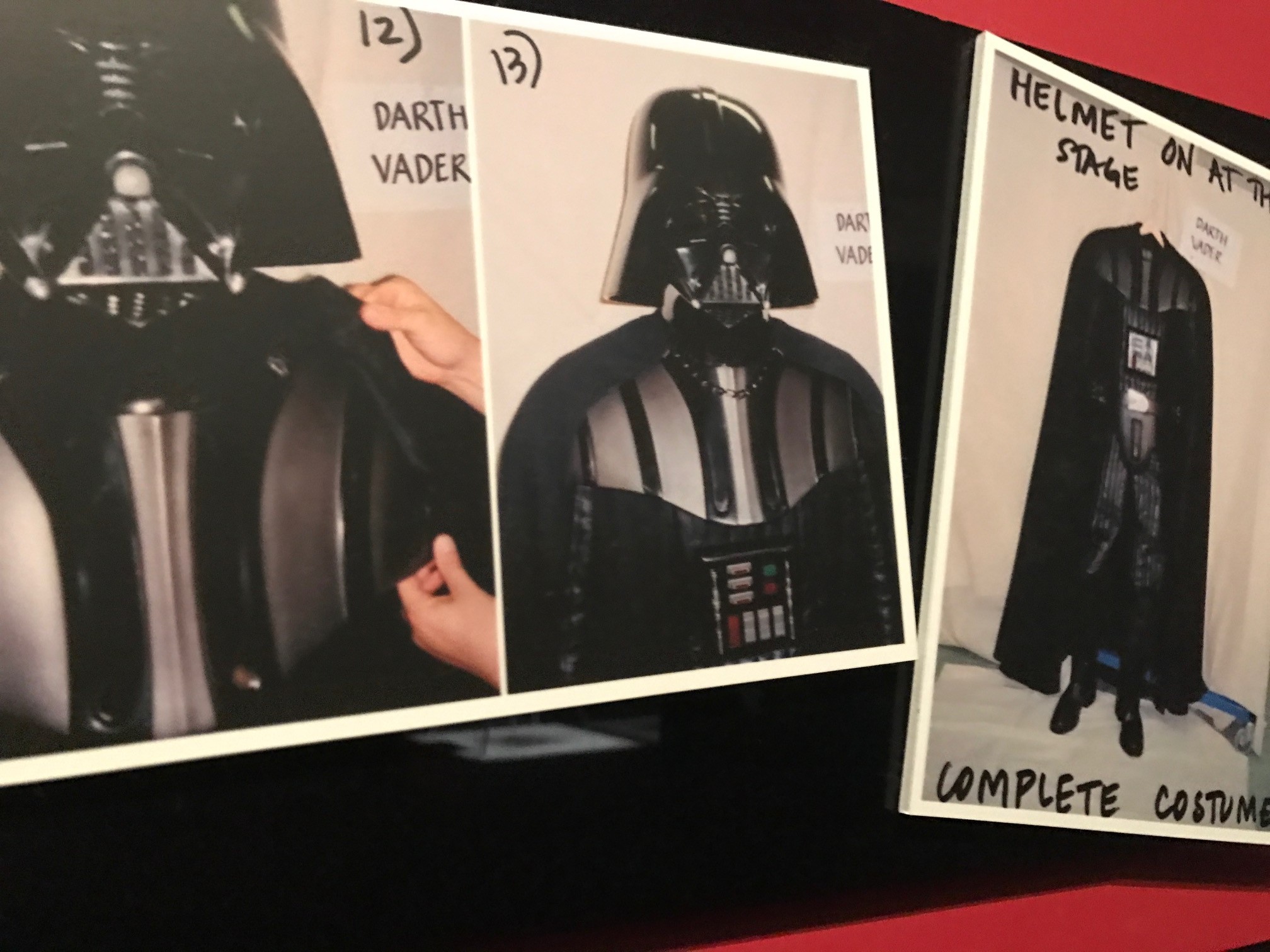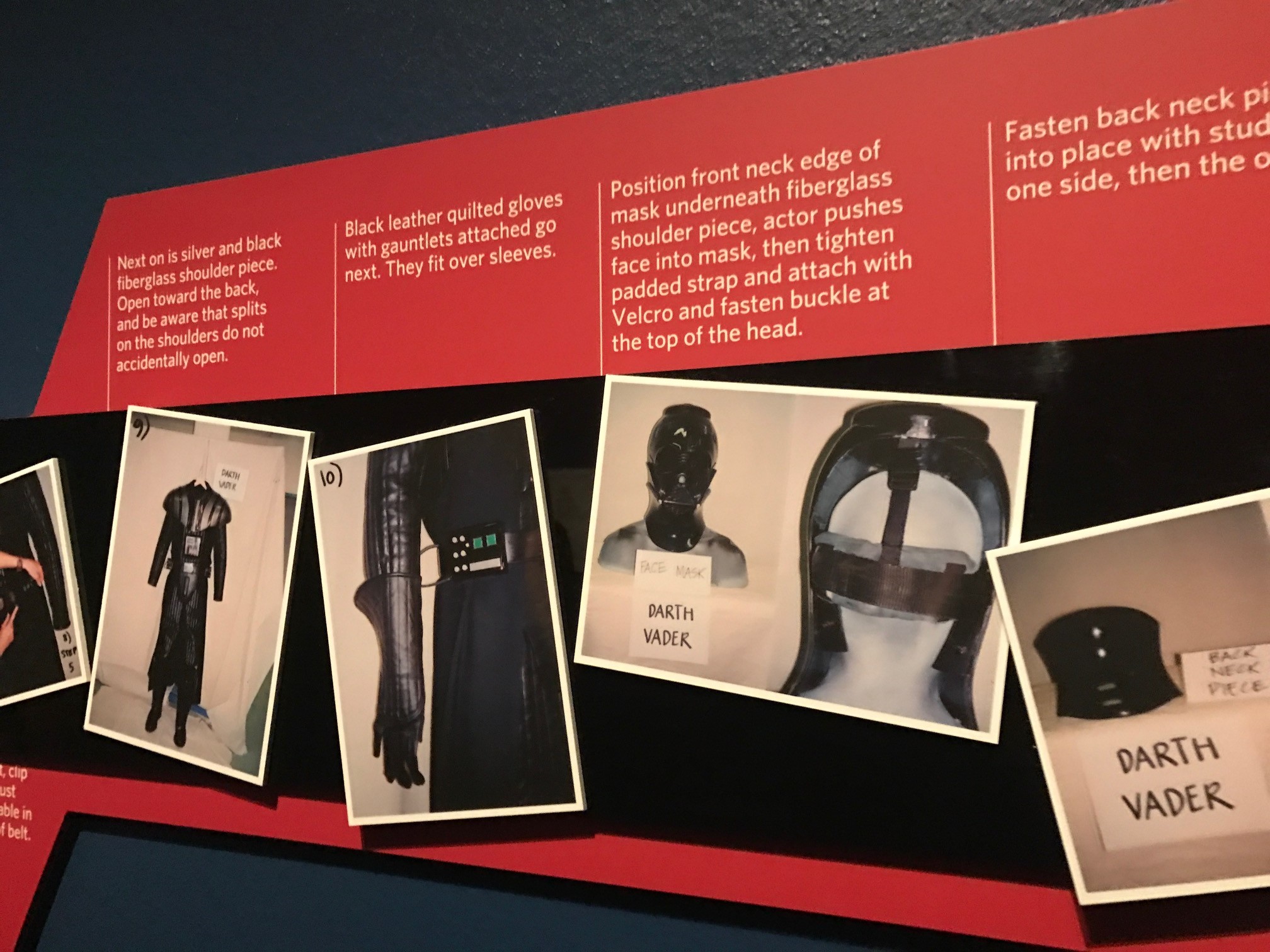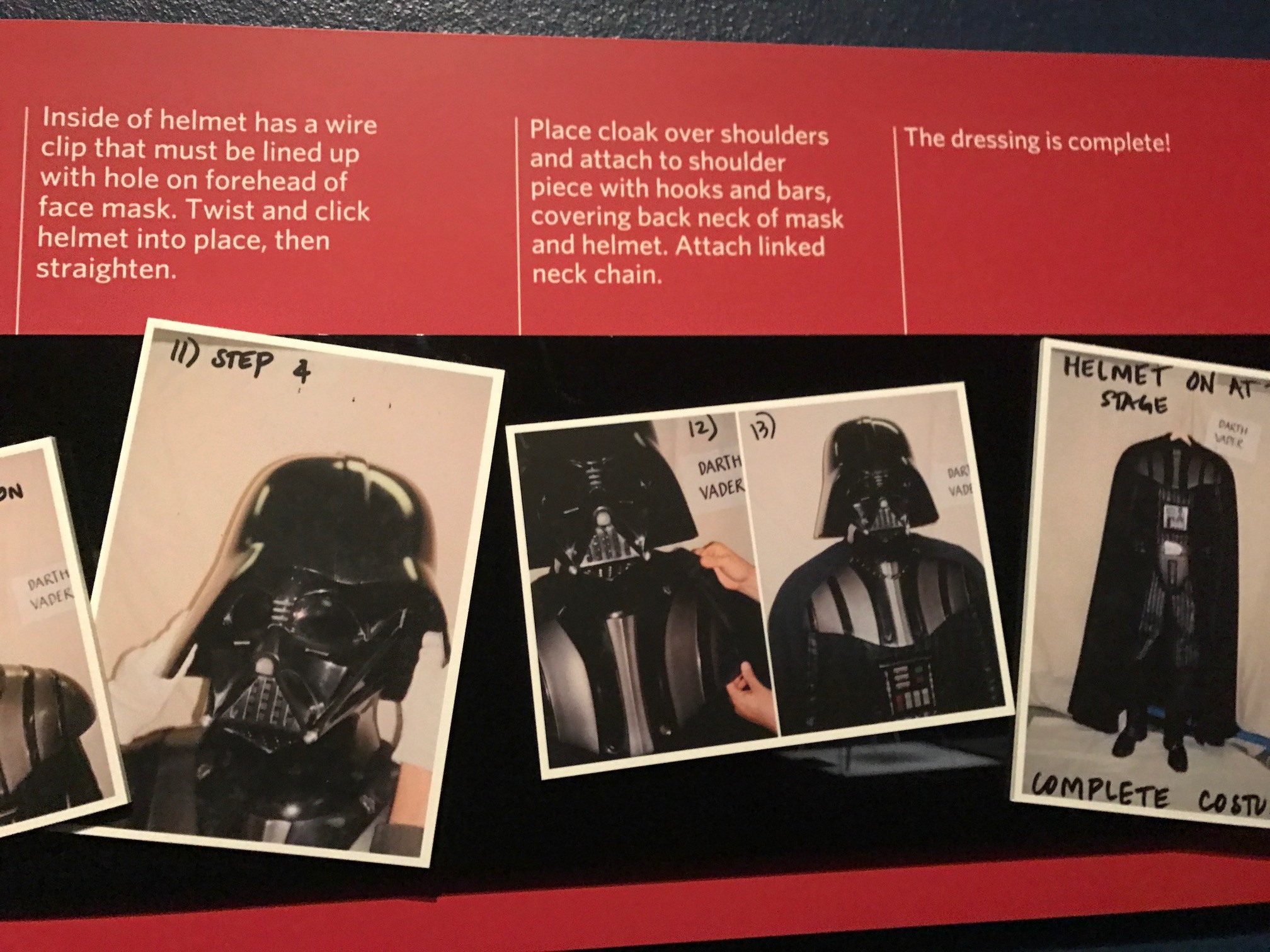 Here's the full costume of Darth Vader: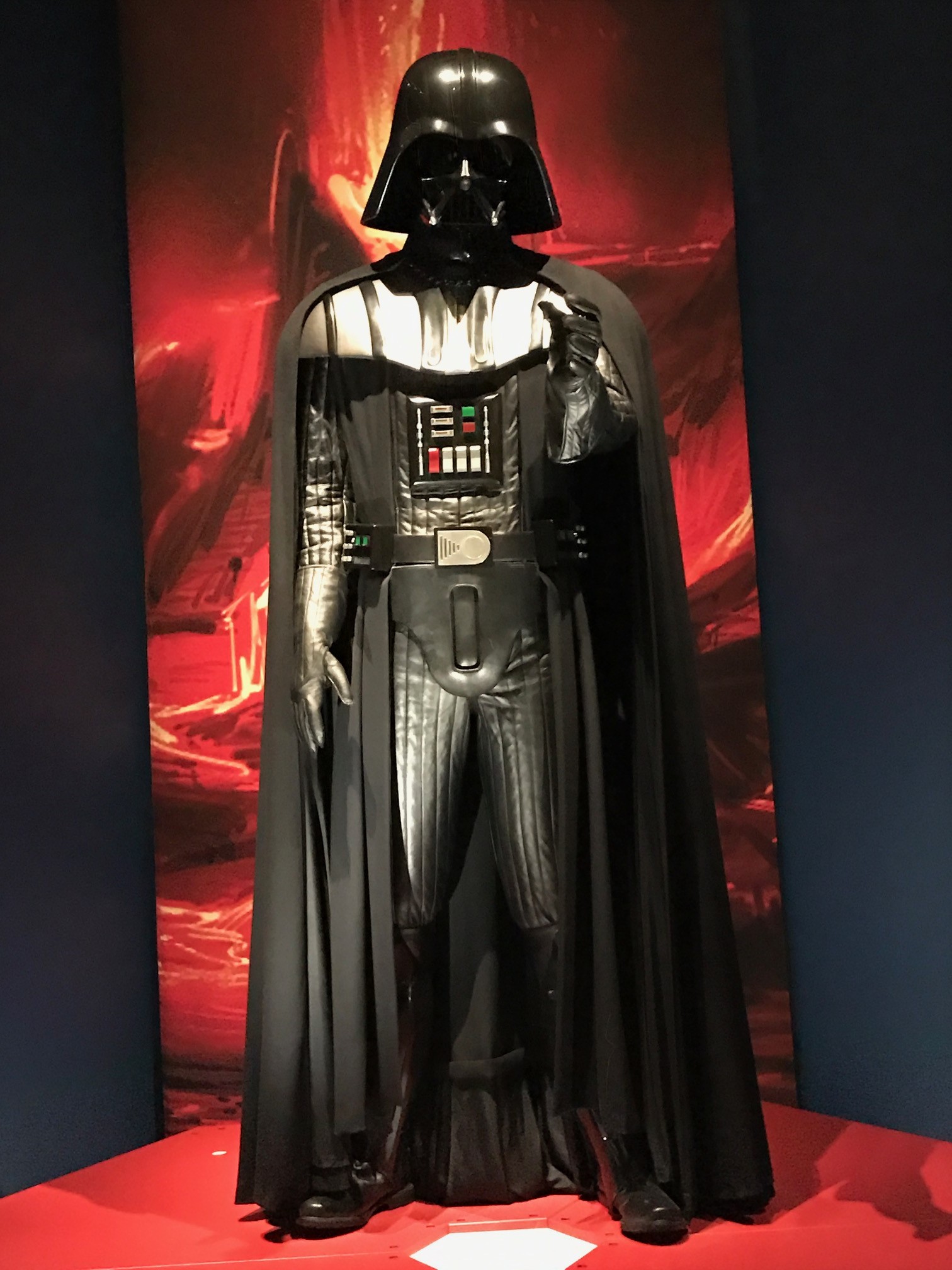 On to Luke!
Here's the full costume of Luke Skywalker in his traditional Jedi robes from Return of the Jedi. Like many of the Star Wars costumes, this one shows a lot of wear and tear: