Star Wars Costume Spotlight: Other Costumes with Helmets from the Empire
Hey Star Wars fans! For today's costume spotlight, we're going to look at another group of costumes from A New Hope, The Empire Strikes Back, Return of the Jedi, and The Force Awakens.
These costumes include the helmets, Imperial Officer rank badges, communicators concept sketches, and minor characters.
Now let's look at the costume of an Imperial Officer from Return of the Jedi: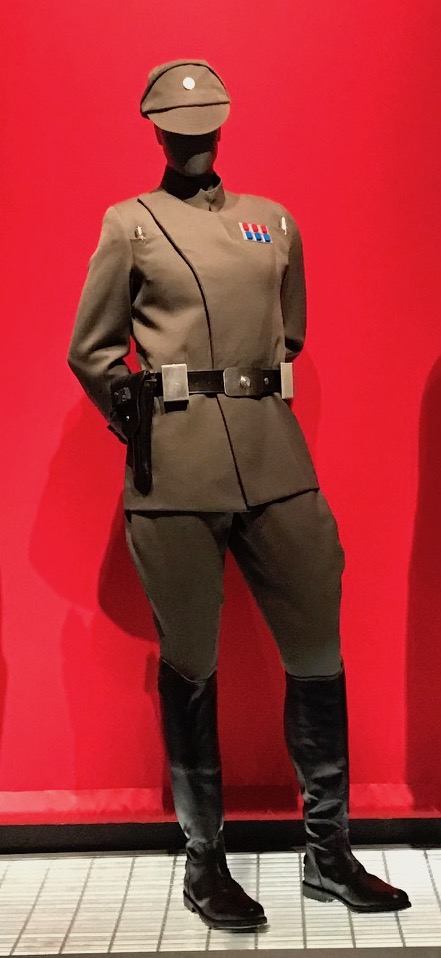 In this close up you can see that thought the costume is good there are some scratches on the metal containers and belt buckle: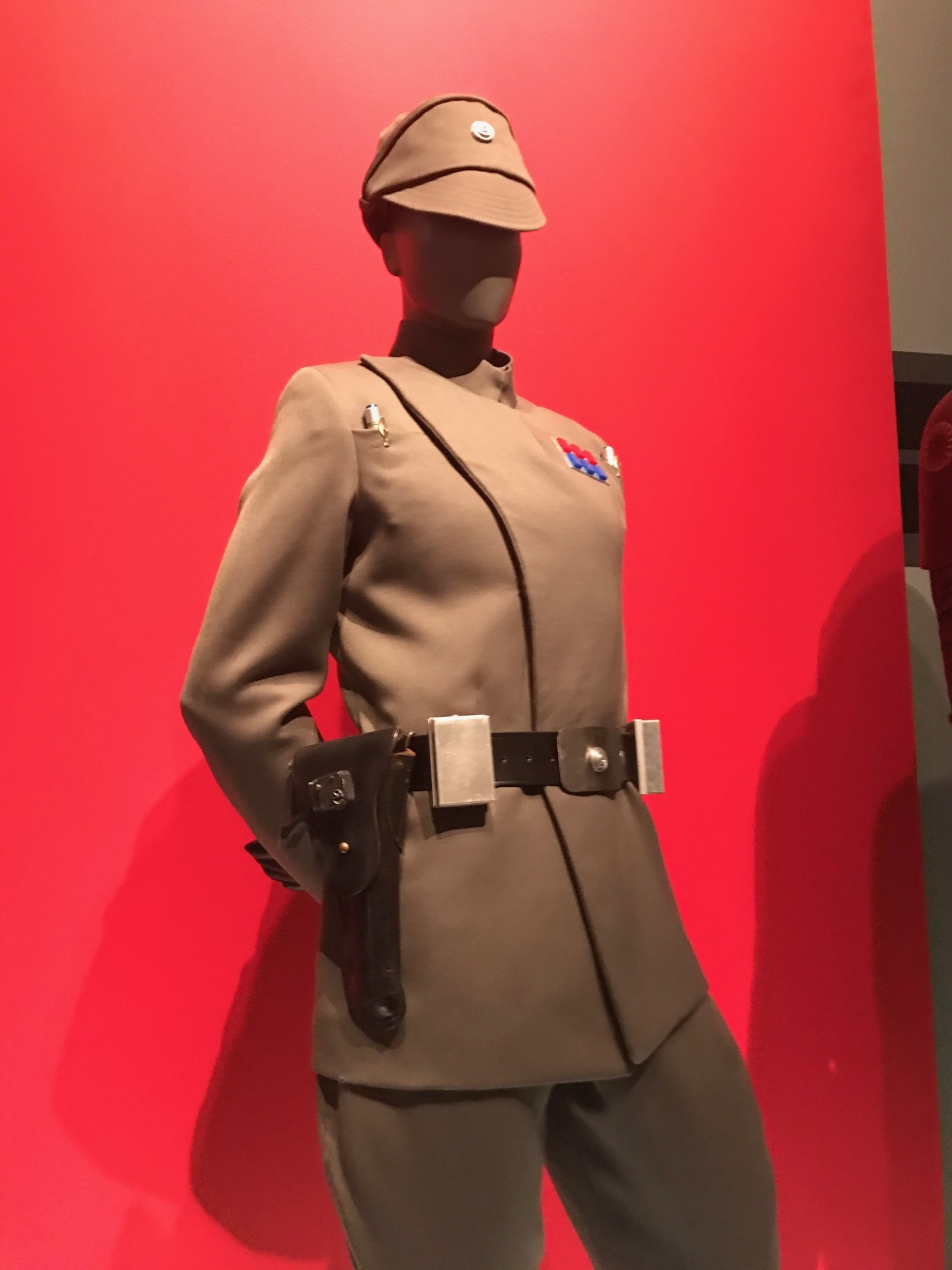 Here's the full costume of an Imperial Tie Fighter Pilot from A New Hope, The Empire Strikes Back, and Return of the Jedi: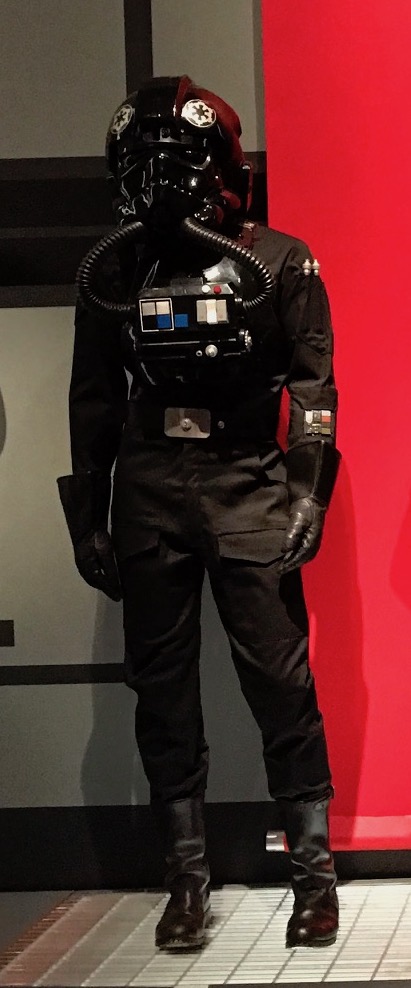 In this close up of the costume you can see that the helmet is similar to the helmet of an Imperial AT-AT Driver but the helmet is black and the Imperial symbols are white instead of red. The communicator on the sleeve is dirty: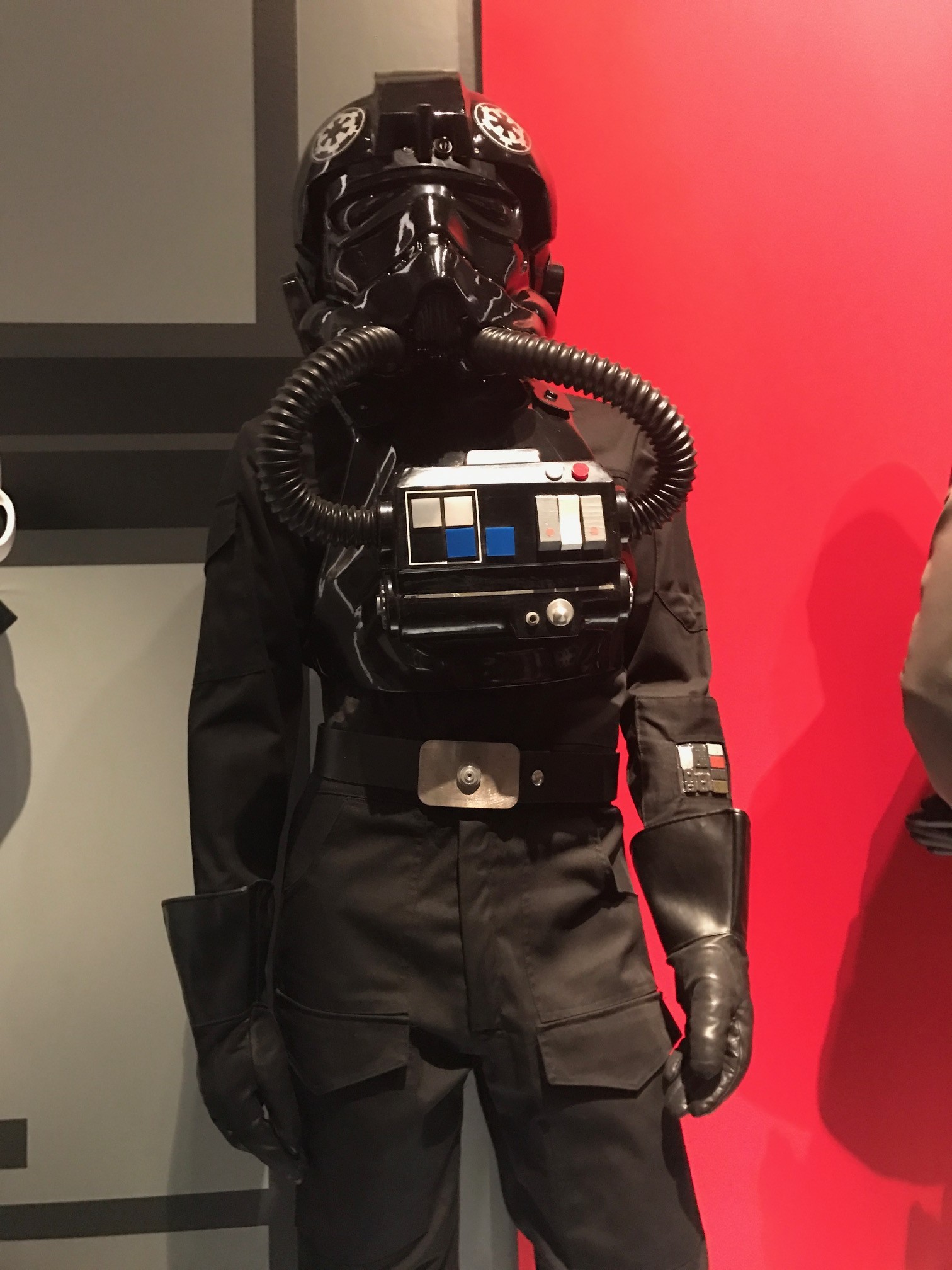 Now here's the full costume of the First Order Tie Fighter from The Force Awakens:
In this close up you can see why a First Order Tie Fighter Pilot is different from an Imperial Tie Fighter Pilot. The helmet is shaped differently, the armor is smooth, there are pouches on the ammunition belt, the life support oxygen box is less bulky, the suit is more flexible, and there's one oxygen tube instead of two: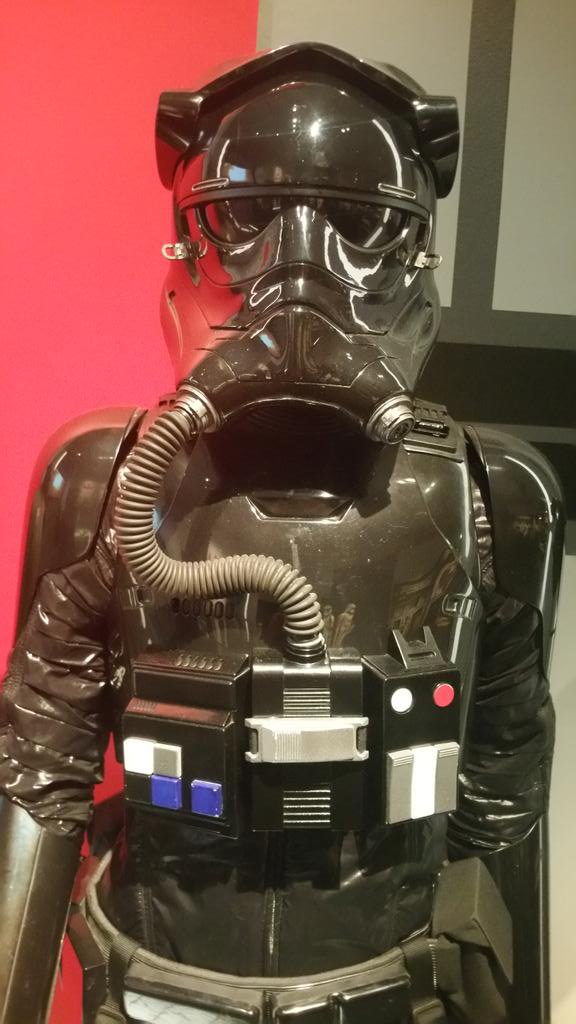 Here are other helmets:
Here's the helmet of an Imperial Snowtrooper from The Empire Strikes Back and the helmet of an Imperial Bikerscout from Return of the Jedi: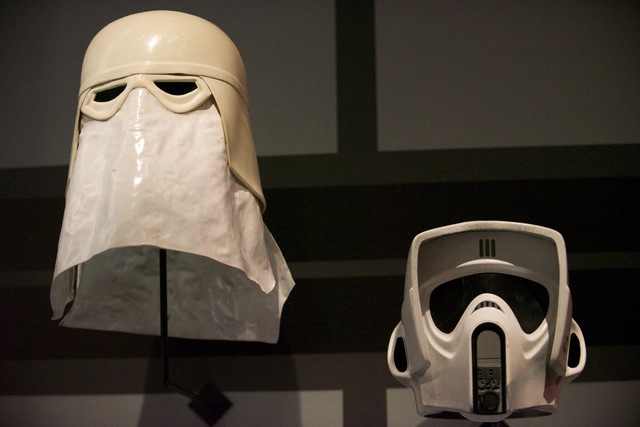 The helmet on the left is an Imperial Death Star Gunner from A New Hope. The helmet on the right is from an Imperial Death Star Trooper from A New Hope, The Empire Strikes Back, and Return of the Jedi: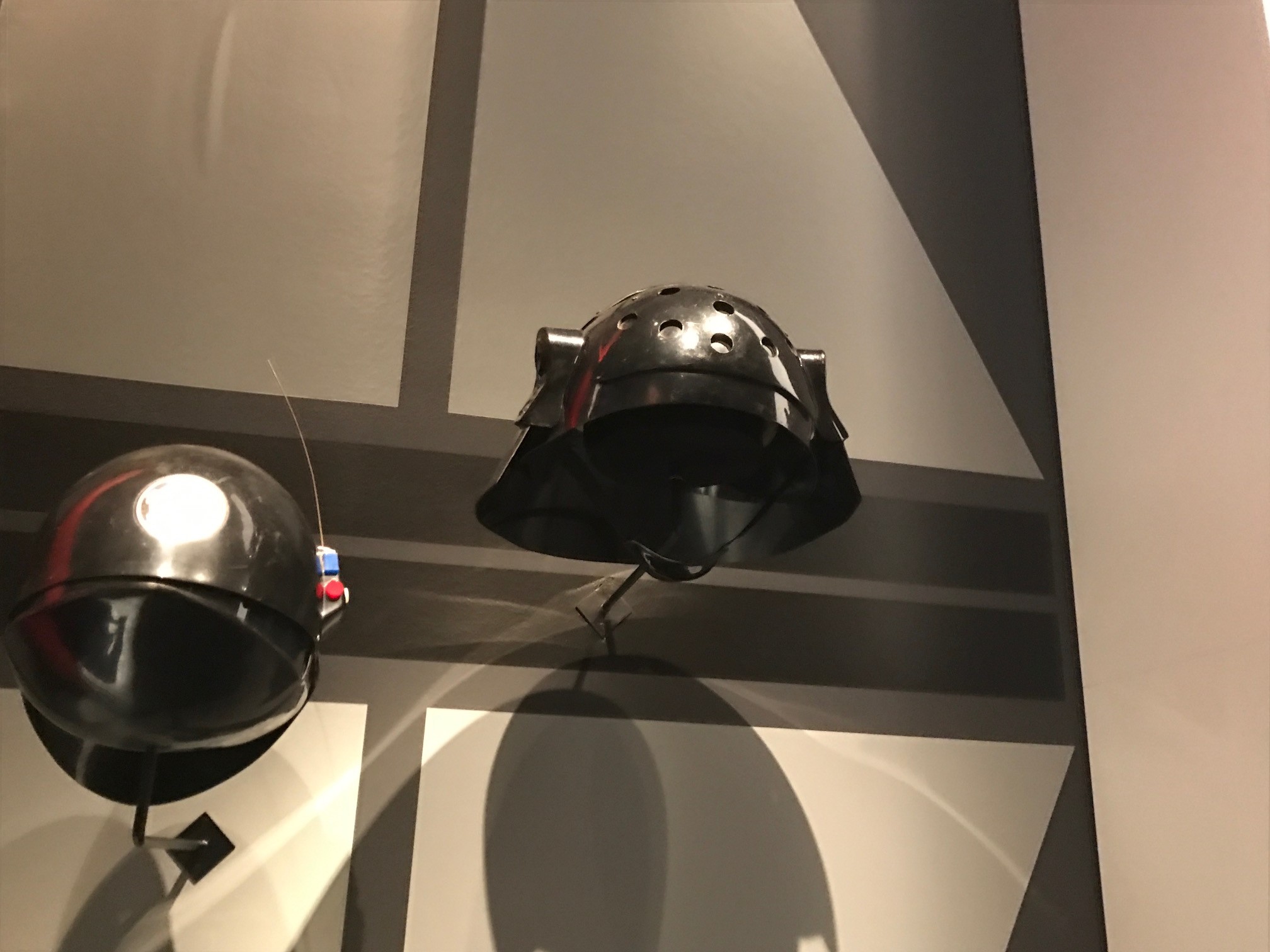 Here are the Imperial Officer rank badges, communicators and composite sketches: