New Exclusive Funko Pop! Dorbz Toys Revealed!
Funko.com has revealed two brand new exclusive Star Wars themed Funko Pop! Dorbz toys that will be attending Disney's D23 Expo on July 14-16 in Anaheim (tip of the hat to Makingstarwars.net)!
Here's the rundown:
1. The Empire Strikes Back Hoth Han Solo with TaunTaun Dorbz Ride Toy.
Includes Hoth Han Solo with TaunTaun 

A Vinyl Collectable Figure
Vinyl Figures are ideal for all Star Wars fans
This Vinyl Figure is fully sculptured
Ages 3 years and up
Inspired by The Empire Strikes Back.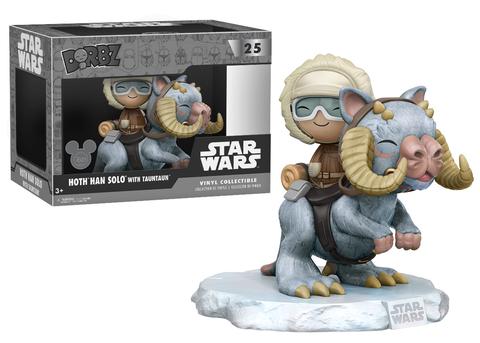 2. A New Hope Cantina Dorbz Toy 3-pack.
Includes 3 Dorbz figures (Greedo, Walrus Man & Snaggletooth)

Each of these Vinyl figures are fully sculptured

These Vinyl Figures are ideal for all Star Wars fans

Ages 3 years and up

Inspired by A New Hope