New Last Jedi Brick Headz Lego Sets Rundown!
Walmart has debuted a couple of brand new Brick Headz Lego sets of the characters from The Last Jedi film!
Here's the rundown:
1. The Last Jedi Brick Headz Rey Lego Set, $7 and shipping is free.
Buildable LEGO BrickHeadz construction character featuring Rey has authentic details from the blockbuster Star Wars: The Last Jedi movie, including iconic costume and a detachable Lightsaber

Each LEGO BrickHeadz construction character comes with its own buildable collector's baseplate featuring the BrickHeadz icon

Have fun growing your LEGO BrickHeadz collection with other characters from the Star Wars movie saga, including 41603 Kylo Ren, and many more of your favorite Star Wars characters

Mash up your LEGO BrickHeadz construction characters to create supercool hybrids or your own amazing characters

Stands over 2" (7cm) tall without baseplate, Baseplate measures over 1" (4cm) square and under 1" (1cm) high

Product Dimensions: 3.6 x 4.8 x 3.1 inches

Item Weight: 4.3 ounces

Ages 10 years and up

Inspired by The Last Jedi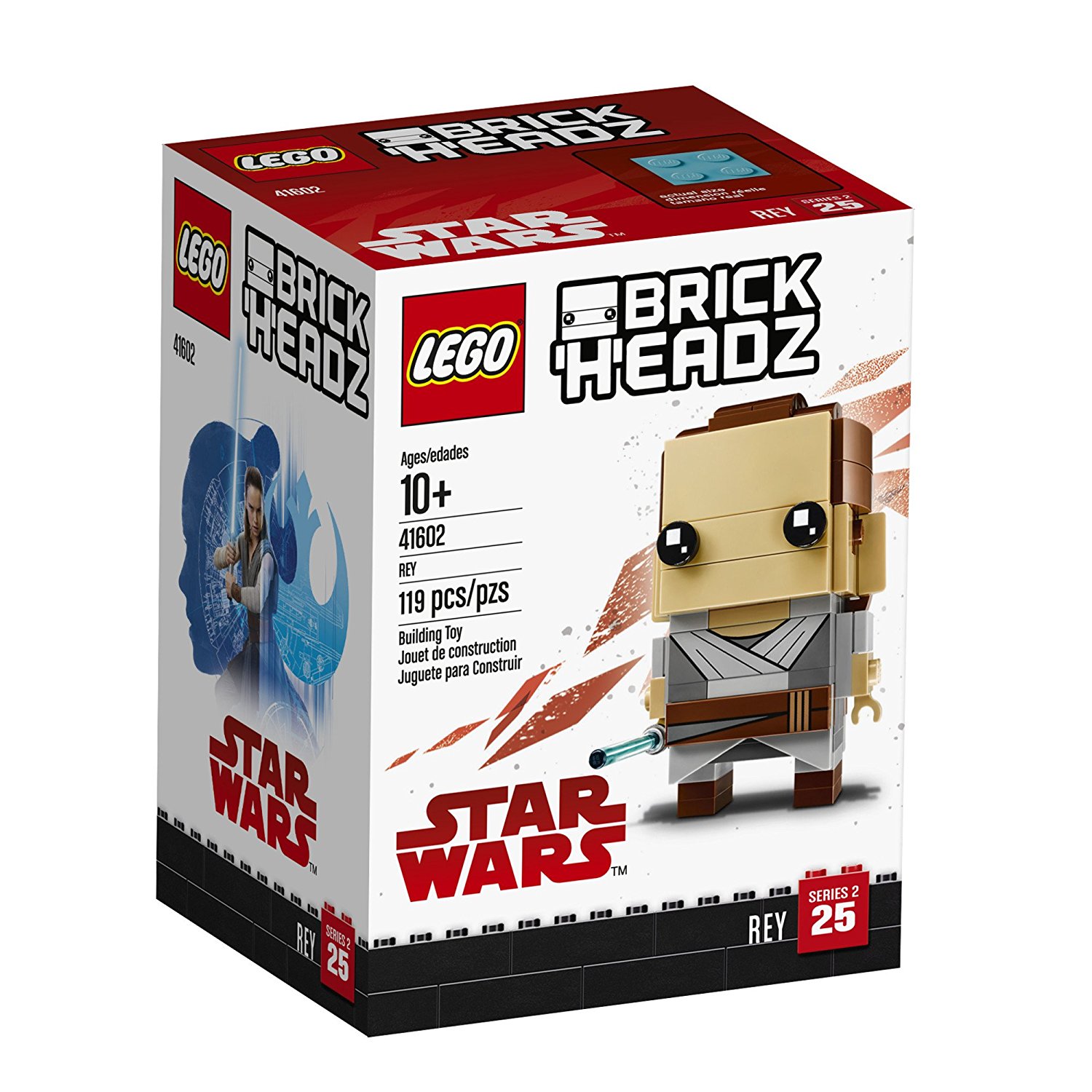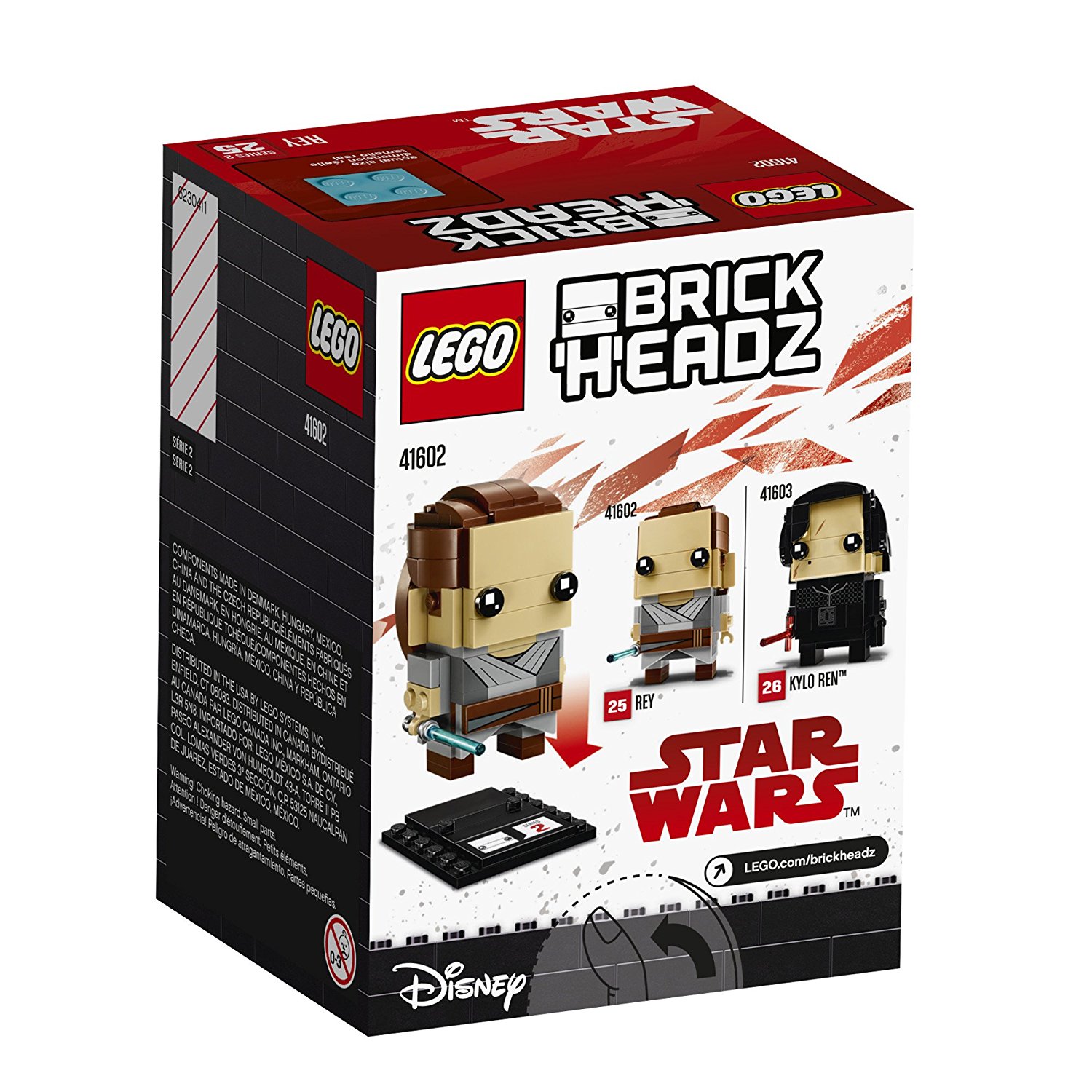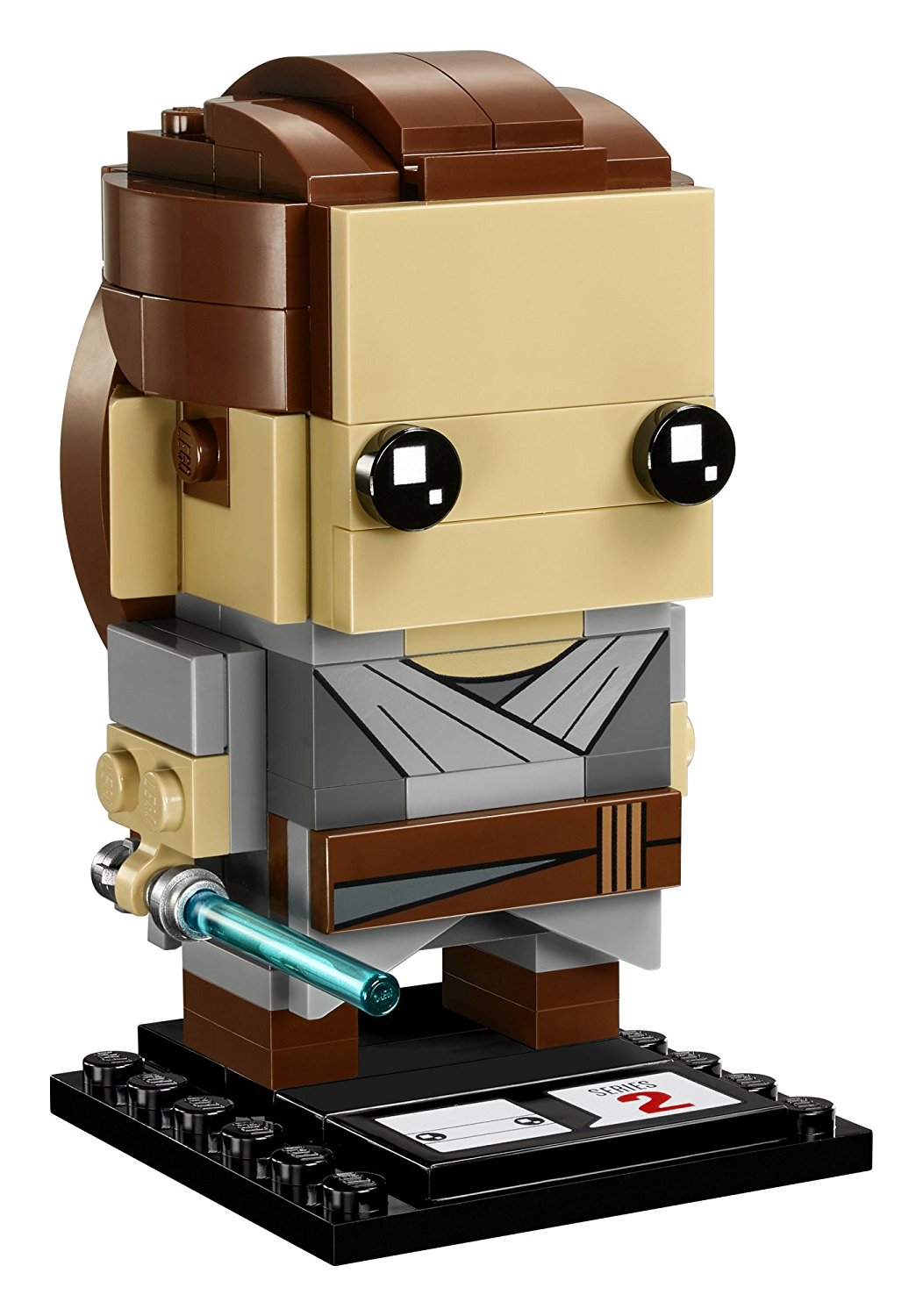 2. The Last Jedi Brick Headz Kylo Ren Lego Set, $7.90 and shipping is free.
Buildable LEGO BrickHeadz construction character featuring Kylo Ren authentic details from the blockbuster Star Wars: The Last Jedi movie, including iconic robe and detachable cross-guard Lightsaber

Each LEGO BrickHeadz construction character comes with its own buildable collector's baseplate featuring the BrickHeadz icon

Have fun growing your LEGO BrickHeadz collection with other classic characters, including 41602 Rey, and many more of your favorite Star Wars characters

Mash up your LEGO BrickHeadz construction characters to create supercool hybrids or your own amazing characters

Stands over 2" (7cm) tall without baseplate, Baseplate measures over 1" (4cm) square and under 1" (1cm) high

Product Dimensions: 3.6 x 4.8 x 3.1 inches

Item Weight: 4.8 ounces

Ages 10 years and up

Inspired by The Last Jedi