New Star Wars Celebration Chicago 2019 Anovos Items Revealed!
This weekend Star Wars Celebration Chicago revealed a large amount of brand new Star Wars themed merchandise, fan-customized vehicles, Airplanes, and merachandise from Galaxy's Edge!
Rebelscum.com has unveiled some brand new merchandise from the Anovos booth. Some of those items I have already blogged about previously while there are some I haven't blogged about before.
Here's the rundown (photo credit: Rebelscum.com):
Star Wars items blogged about previously:
1. Star Wars Clone Trooper Phase II Helmet Accessory, $600 (!).
2. Solo: A Star Wars Story Imperial Patrol Trooper Helmet Accessory, $499 (!).
3. A New Hope Imperial Sandtrooper Helmet Accessory, $239.95 (!).
4. Return of the Jedi Boba Fett's EE-3 blaster Kit, $225 (!).
5. The Last Jedi Stormtrooper E-11 Blaster Kit, 199.
New Star Wars Items not blogged yet:
1. Solo: A Star Wars Story Imperial Stormtrooper (Muddy) Helmet Accessory.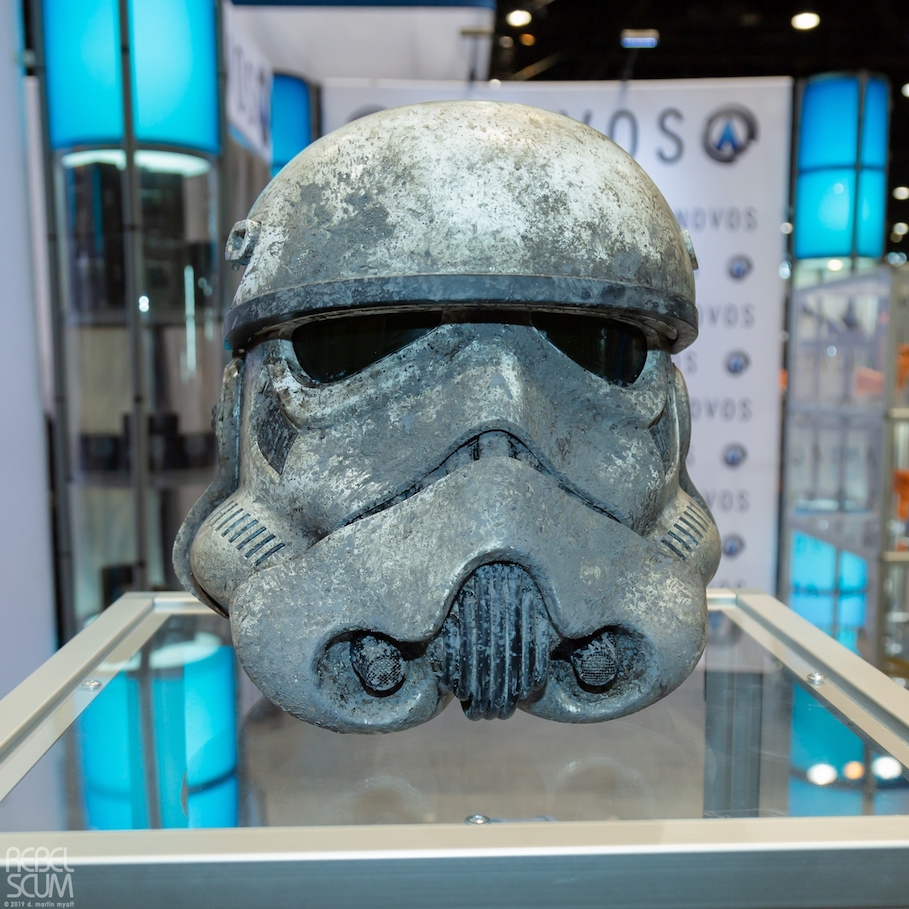 2. Solo: A Star Wars Story Imperial Deathtrooper (White and Black) Helmet Accessory.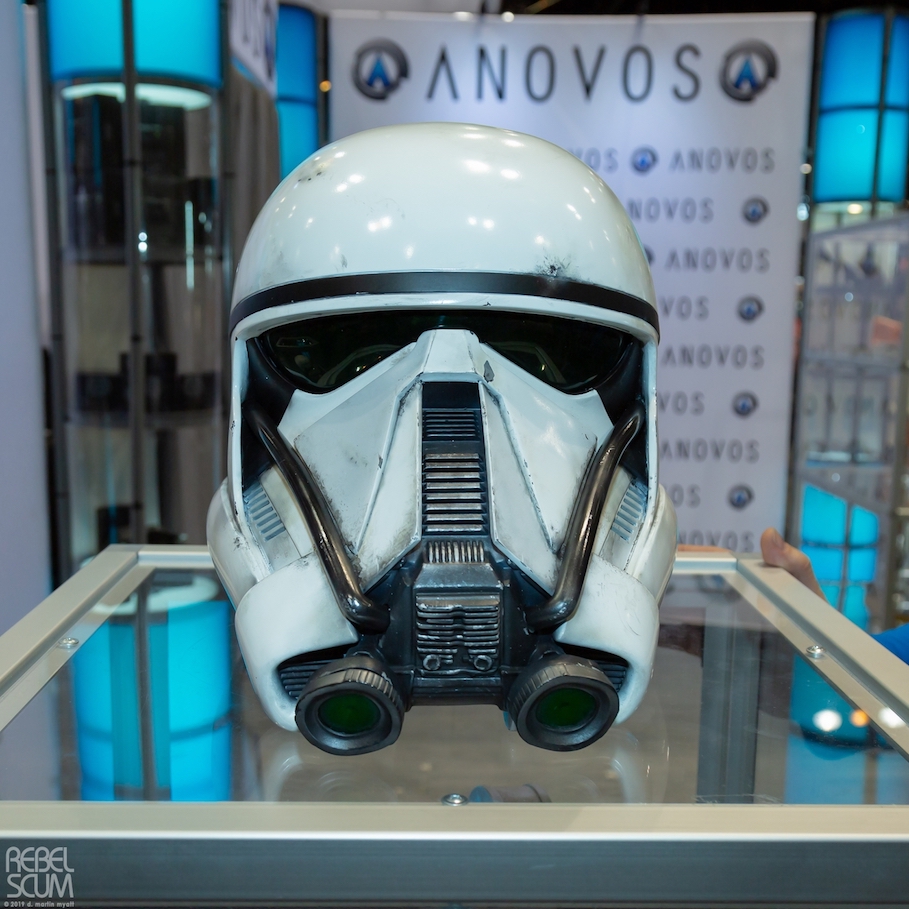 3. The Force Awakens Rey's Staff Costume Accessory.