Crocs rolls out Star Wars themed shoes including BB-8 Croc shoes
Crocs.com has debut new Star Wars themed Croc shoes including one of BB-8. These BB-8 Croc shoes cost $30 (recently $35).
Here are some photos of the BB-8 Croc shoes: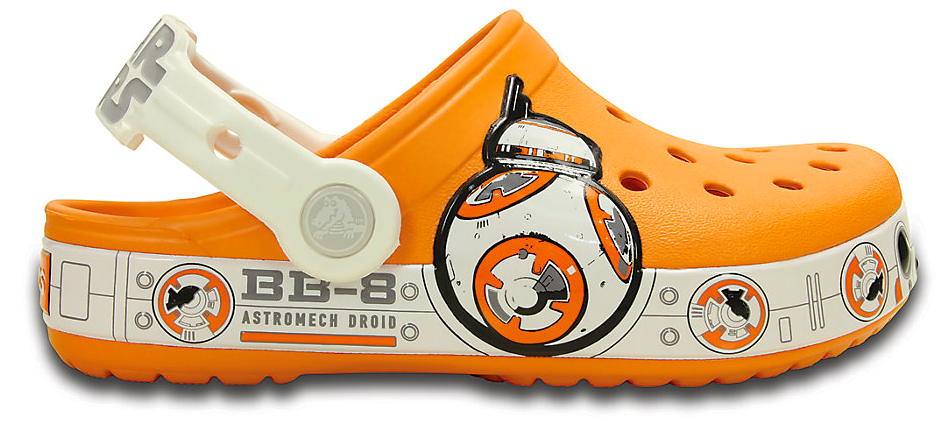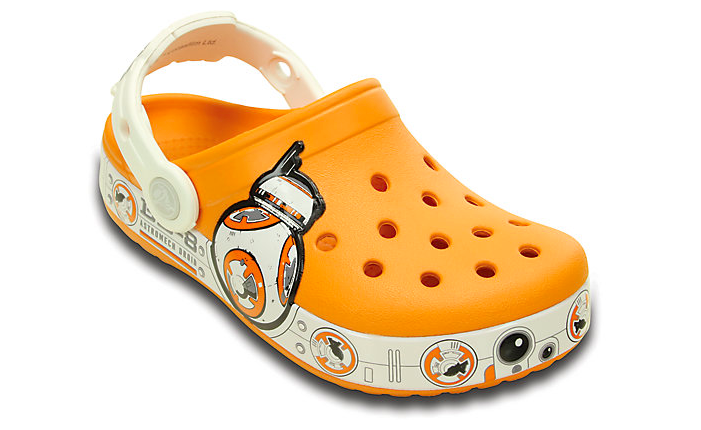 There are 16 Croc Star Wars shoe designs, including some that are focused on The Force Awakens like a resistance X-Wing fighter ($45), Kylo Ren ($30), creative Lightside vs the Darkside ($30), and classic Lightside vs. the Darkside ($50).