New Last Jedi Hot Wheels Battle Rollers Rundown Part 1!
Amazon has debuted some brand new Last Jedi themed Hot Wheels battle rollers vehicle toys!
Here's the rundown:
1. The Last Jedi Hot Wheels Luke Skywalker Battle Rollers Vehicle Toy, $7.10 and shipping is free. As of this writing there's only one of these battle rollers vehicle toys left in stock so order soon.
Ignite their imagination and storytelling play with these innovative and playable Battle Rollers— vehicles and a character pilot combined!

Each of the Battle Rollers includes a pilot character and a metal ball bearing base for drifting, rolling, smashing, racing and crashing action

The Battle Rollers are replicas of Starships that are perfect for action play due to their ball bearing movement

Kids can re-enact favorite scenes from the Star Wars universe or create their own adventure

The assortment is perfect for building a playable collection

Hot Wheels is taking favorite Star Wars characters to new proportions with Battle Rollers!

These unique scaled down die-cast vehicles place the character in the pilot's seat, as they speed, drift, and race through the galaxy propelled by extraordinary ball bearing movement!

Each sold separately.

Product Dimensions: 1.5 x 5.5 x 5.2 inches

Item Weight: 1.6 ounces

Ages 3 years and up

Inspired by The Last Jedi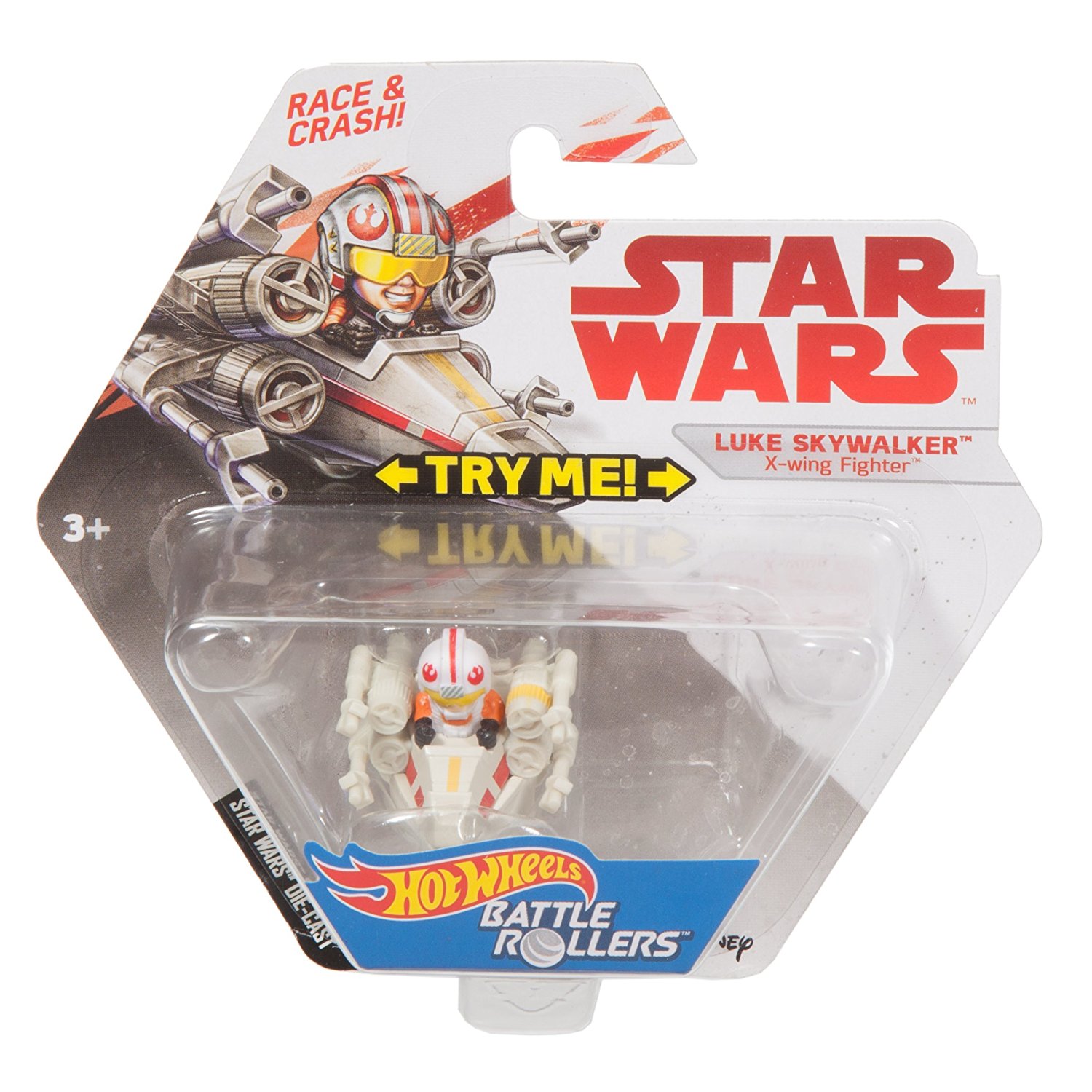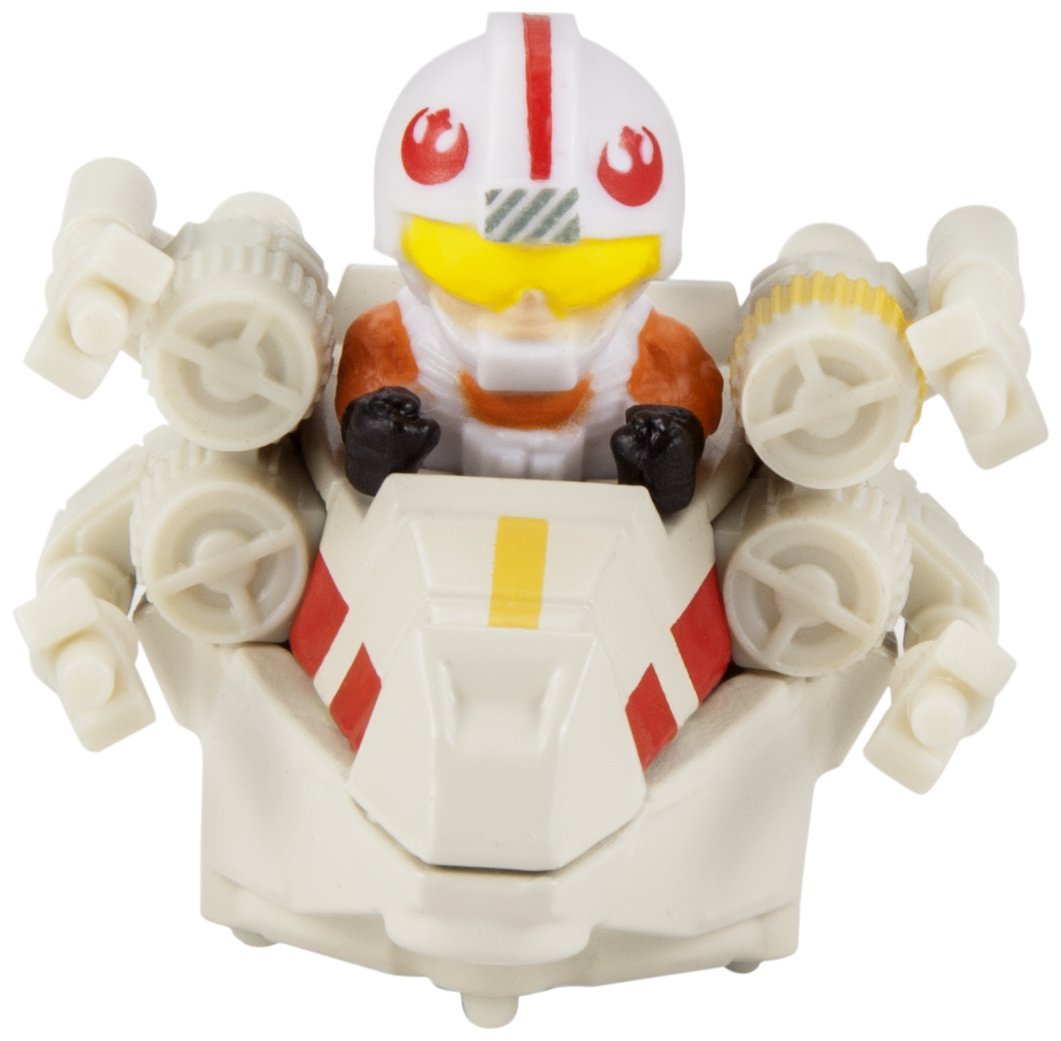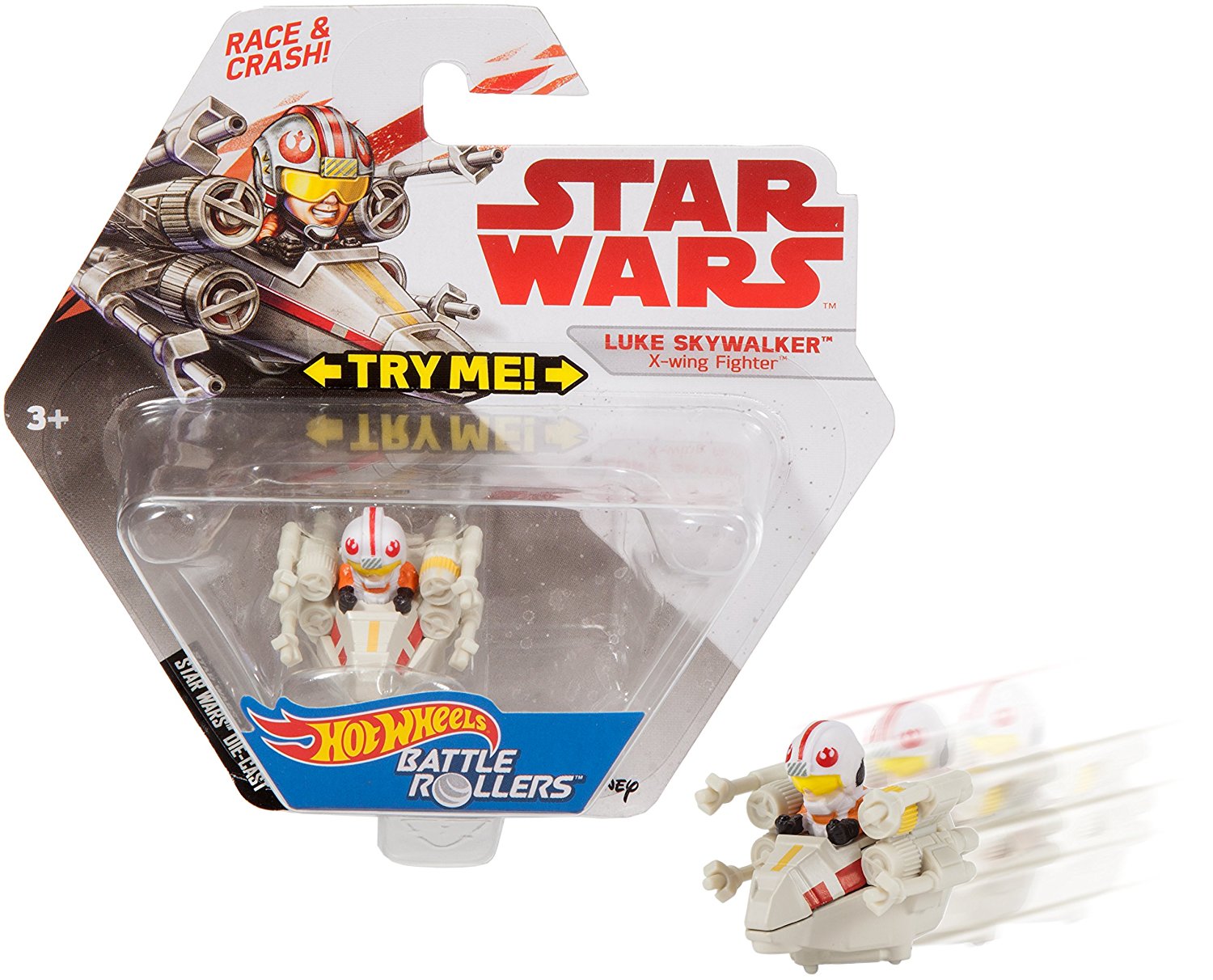 2. The Last Jedi Hot Wheels Rey Battle Rollers Vehicle Toy, $8.20 and shipping is free.
Ignite their imagination and storytelling play with these innovative and playable Battle Rollers— vehicles and a character pilot combined!

Each of the Battle Rollers includes a pilot character and a metal ball bearing base for drifting, rolling, smashing, racing and crashing action

The Battle Rollers are replicas of Starships that are perfect for action play due to their ball bearing movement

Kids can re-enact favorite scenes from the Star Wars universe or create their own adventure

The assortment is perfect for building a playable collection

Hot Wheels is taking favorite Star Wars characters to new proportions with Battle Rollers!

These unique scaled down die-cast vehicles place the character in the pilot's seat, as they speed, drift, and race through the galaxy propelled by extraordinary ball bearing movement!

Each sold separately.

Product Dimensions: 1.5 x 5.5 x 5.2 inches

Item Weight: 2.4 ounces

Ages 3 years and up

Inspired by The Last Jedi