New Last Jedi Art Print Rundown Part 2!
Here's part 2 of the new Last Jedi themed art prints that are available on Shopdisney.com!
Here's the rundown:
1. The Last Jedi Rey Light-Up Art Print, $175.
Rey will illuminate the way as her lightsaber glows on this light-up art piece, inspired by Stars Wars: The Last Jedi.

It will make an epic addition to your home gallery.

Art print featuring Rey

Back On/Off switch

Includes battery-operated remote control

Backlit with LED light

Print requires 6 x AA batteries, not included

Remote control requires 1 x CR2025 button cell battery, included

Wrapped polyester canvas

9" x 24"

Made in U.S.A.

Inspired by The Last Jedi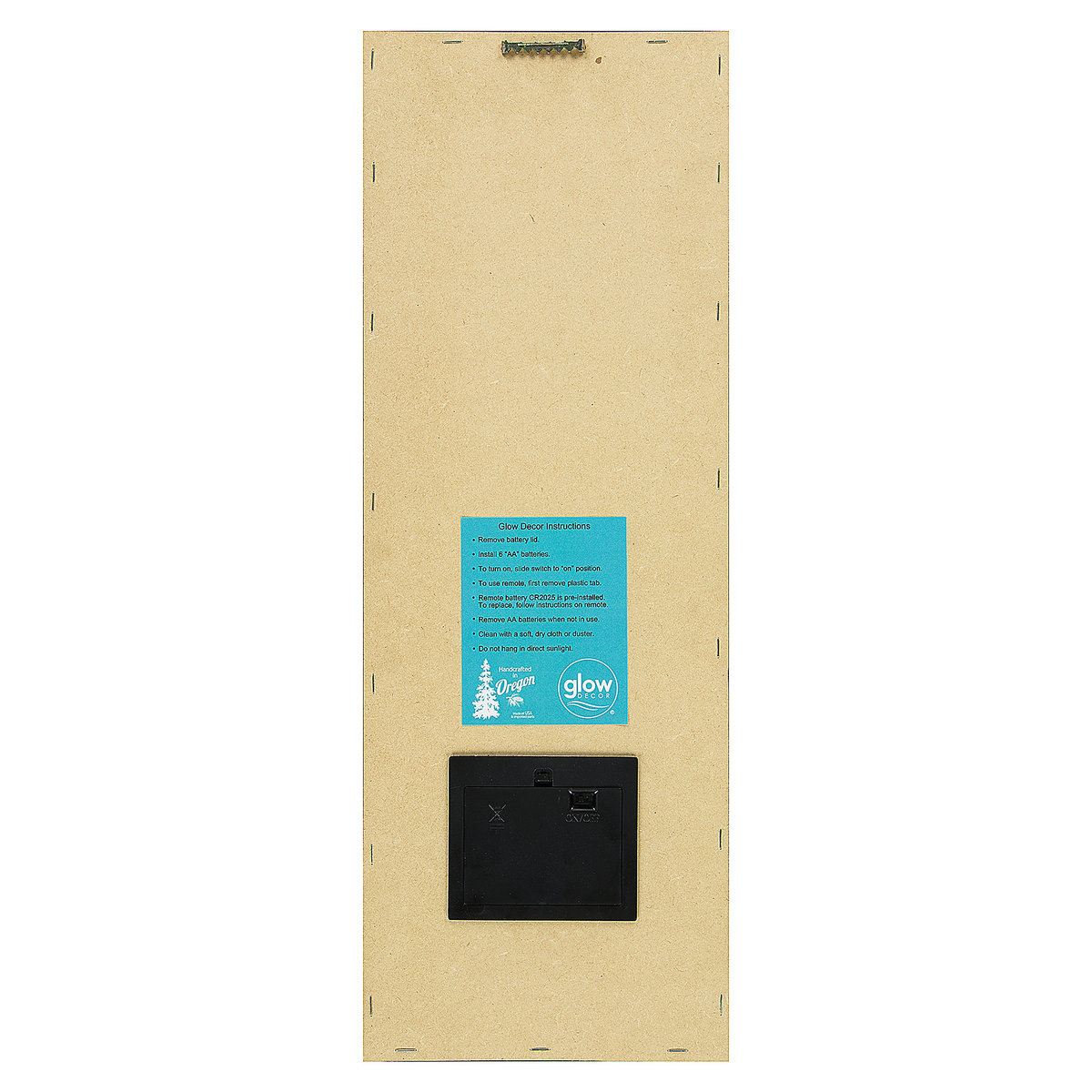 2. The Last Jedi Droids Deluxe Art Print, $55.
The trio of beloved droids–R2-D2, BB-8 and C-3PO–from the Star Wars universe are featured prominently on this deluxe art print.

Each droid is presented with a stellar splash of color on a black and white sketch design.

Art print featuring R2-D2, BB-8, and C-3PO

Sketch design

Ready to hang

Matted luster paper

20" x 16"

Printed in U.S.A.

Inspired by The Last Jedi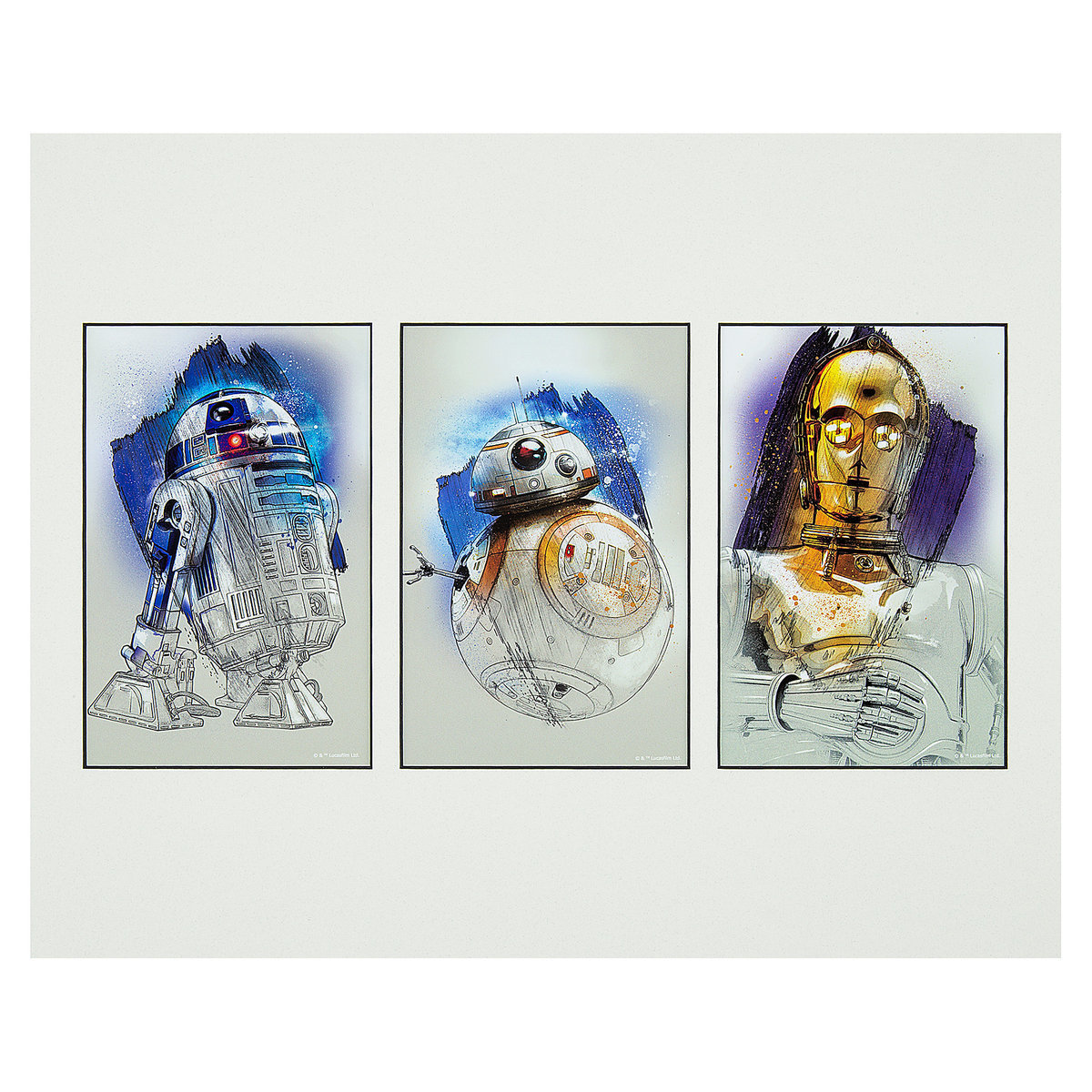 3. The Last Jedi The First Order Deluxe Art Print, $55.
A trio of villainous rogues–Captain Phasma, Kylo Ren and a Judicial Stormtrooper–from Star Wars: The Last Jedi–feature prominently on this art print.

Each First Order member is presented with a splash of red on a black and white sketch design.

Art print featuring Captain Phasma, Kylo Ren and Judicial Stormtrooper

Sketch design

Ready to hang

20" x 16"

Matted luster paper

Printed in U.S.A.

Inspired by The Last Jedi