New Force Awakens and Last Jedi Themed Toys Rundown!
Rebelscum.com has revealed some other new International Toy Fair images of a couple of brand new Force Awakens and Last Jedi themed items (tip of the hat to Starwarsnewsnet.com and Starwarsunderworld.com)!
Here's the rundown:
1. The Last Jedi Nerf Rival First Order Stormtrooper Blaster.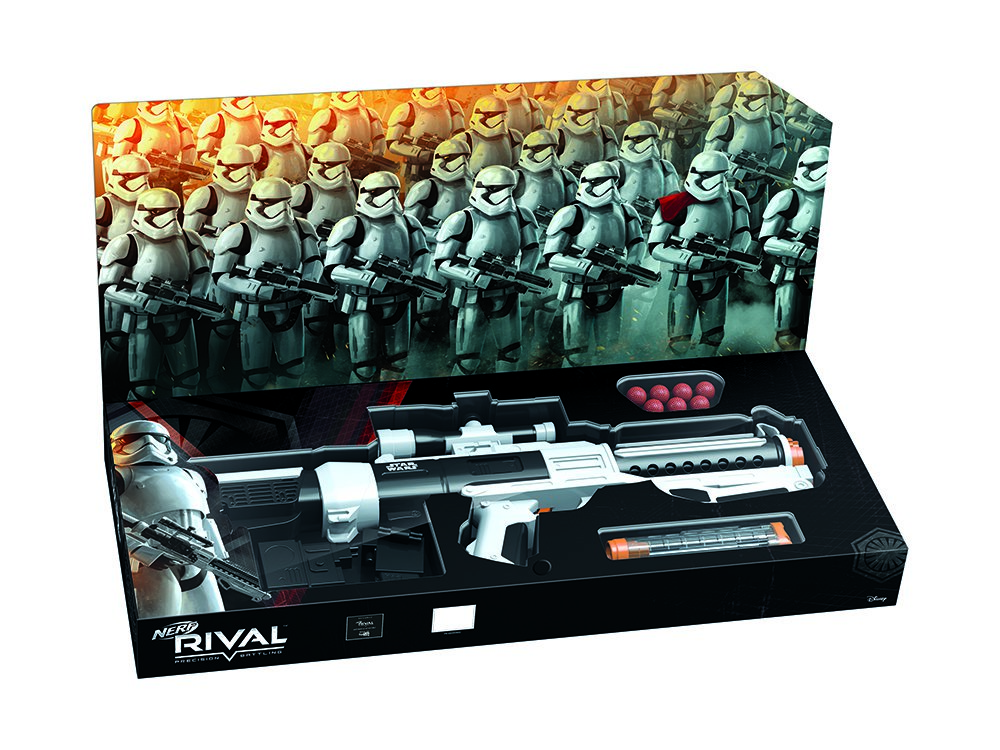 2. Force Awakens and The Last Jedi Force FX First Order Z6 Baton Toy.
3. Star Wars Black Series Darth Vader Helmet.