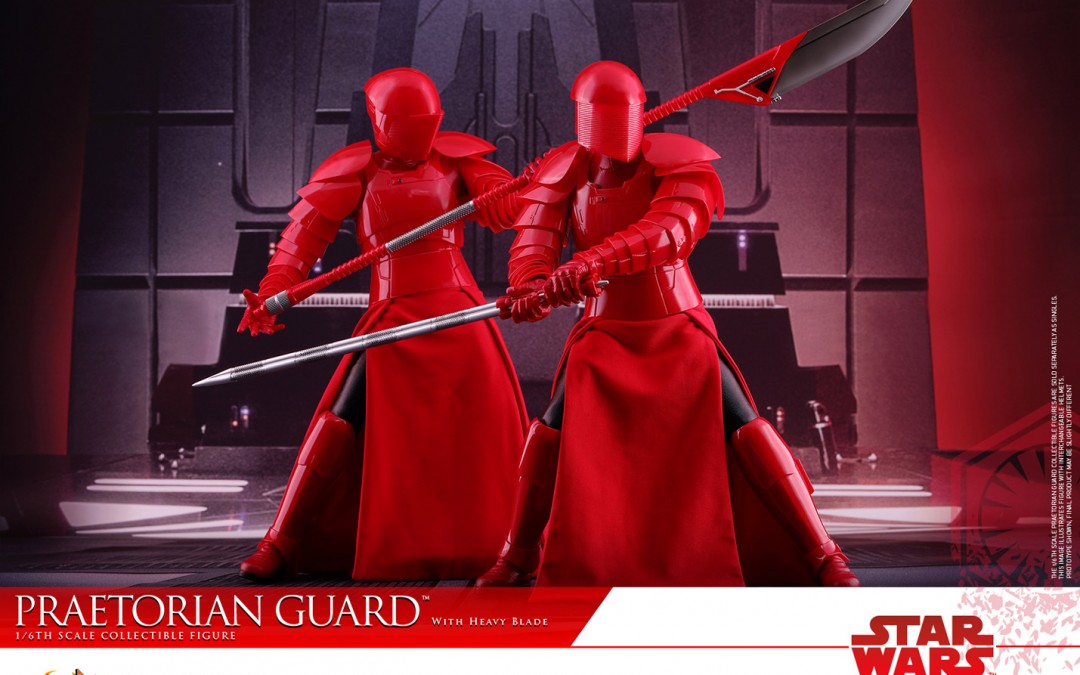 New Last Jedi 1/6th Scale Praetorian Guard Figure now available for pre-order, price revealed
Sideshowtoy.com and Hot Toys have begun a pre-order for the 1/6th scale action figure of one of Snoke's Praetorian Guards (with a heavy blade weapon)! I've mentioned this figure before in one of my previous posts.
This figure costs $205 and is expected to ship between Jul. 2018 and Sep. 2018.
According to the details:
Sideshow and Hot Toys are excited to introduce the sixth scale collectible of the Praetorian Guard in Star Wars: The Last Jedi!

The highly accurate collectible figure features a skillfully crafted helmet, body armor, and outfit, a specially applied glossy red colored painting on armor, the guard's unique whip staffs and heavy blade weapon, and a character themed figure base!

Let your Star Wars collection grow today by adding the new Praetorian Guard (With Heavy Blade) sixth scale collectible figure!
Here are some photos of the cool 1/6th scale Praetorian Guard figure: